Photo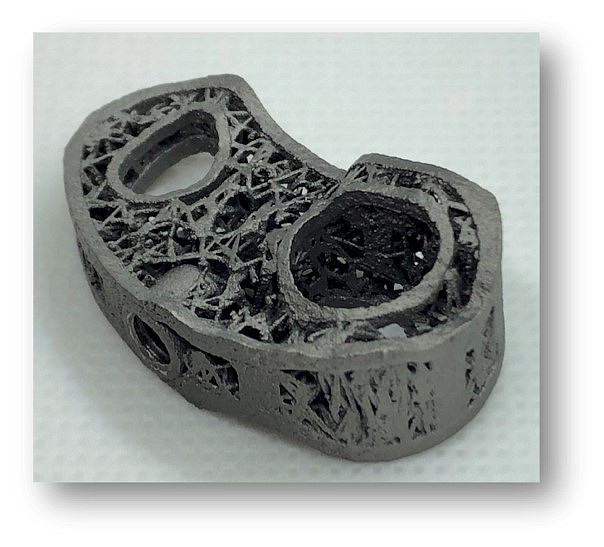 A personalized, 3-D printed spine fusion implant is used to surgically correct a patient's spine. Carlsmed uses predictive analytics to personalize the treatment of adult spinal deformities. Photo courtesy of Carlsmed.
Stories this photo appears in:
Predictive Analytics Also Used To Develop Surgical Plans
Carlsmed is a San Diego-based company that uses predictive analytics to develop personalized treatments for adult spinal deformities.