Photo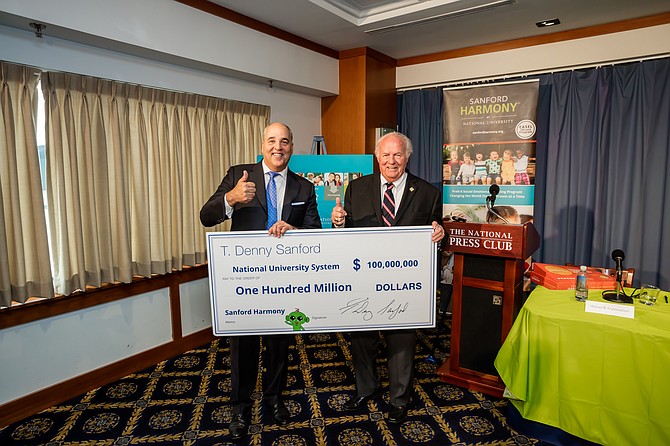 A $100 million check presented by philanthropist Denny Sanford, right, to National University Chancellor Michael Cunningham features a central character in the Sanford Harmony curriculum. The green extraterrestrial is Z, who is neither a he or she — just a Z. Photos courtesy of National University System.
Stories this photo appears in:
EDUCATION: Local Banker's Big Donation Pays Dividends at School
Since receiving a landmark $100 million gift from philanthropist and La Jolla resident T. Denny Sanford in 2018, San Diego-based National University System has continued to grow its Sanford Harmony program both locally and globally.