Photo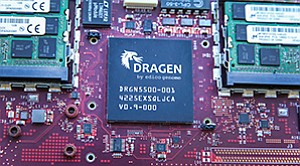 Edico Genome's processing platform, called 'Dragen,' dramatically reduces the size of files and quickens data analysis.
Stories this photo appears in:
BIOTECH: Platform Interprets Genetic Data for Targeted Cures
The falling cost of sequencing genomes will generate a data tsunami. Edico Genome stands to make sense of much of it.