SD TRAVEL LEISURE
Recent and archived news stories on: Airports, Conventions, Entertainment, Hotels, Gaming, Restaurants, Sports, Theme Parks, Travel...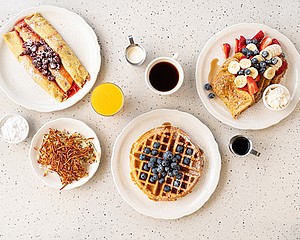 DINING: Attention to Detail Goes From Pay to Product Freshness and More
Richard Walker Sr. is the owner of two Richard Walker's Pancake House restaurants in Chicago and the flagship downtown location in San Diego. Richard Walker Jr. is the owner of the La Jolla property as well as the latest addition up in Carlsbad.
Prev Next