SD TECHNOLOGY
Recent and archived news stories on: Alternative Energy, Automotive, Computing, Engineering, Internet, Nanotech, Software, Telecom, Wireless...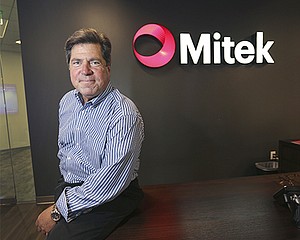 TECH: Co.'s Core Business Is Solid; It Rejects Merger
Mitek Systems Inc.'s stock has not fully recovered since the company announced the departure of two of its top executives, CEO James DeBello and chief financial officer Jeff Davison, on Aug. 28.
Kratos Defense & Security Solutions Inc. said on Oct. 15 that it has licensed its Common Data Link radio technology to Harris Corp. for use in Harris' handheld NanoSVDL radios.
A technology invented by engineers at the University of California-San Diego will appear in Samsung's 5G smartphones.
This year, California overtook the U.K. to become the fifth-largest economy in the world, while also announcing it had hit its goal of reducing greenhouse gas emissions below 1990 levels four years ahead of schedule.
By Jason Anderson & Ted Baker
October 14, 2018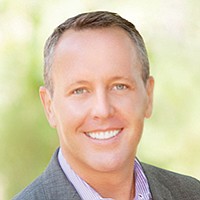 Kratos Defense and Security Solutions Inc. said Oct. 11 that it received more than $30 million in scope increases on multiple existing military training contracts.
General Atomics is part of a team that wants to support NASA's next, unmanned trip to the moon. Under a proposal submitted to NASA, GA's Electromagnetic Systems division would build a lunar lander in the United States.
Cubic Corp. said that it is in the process of hiring 150 people in San Diego for new positions in its transportation business. It also plans to upgrade its headquarters in Kearny Mesa to accommodate company growth.
Teradata plans to hire 200 employees after shifting its headquarters to San Diego.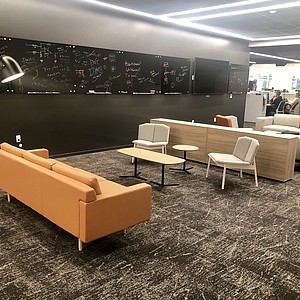 Qualcomm will open a 1.7 million-square-foot campus in Hyderabad, India.
Viasat Inc. said on Oct. 3 that a major investor, the Baupost Group LLC, will get a presence on its board as a non-voting observer. As of Oct. 4, Baupost had an $861 million stake in the Carlsbad company.
BlockLAB, a new lab at the University of California San Diego, will study how blockchain can be used by corporations and governmental entities.
ENERGY: Co. to Serve Other Customers; It May Hurt Facility Construction
The Chinese government's new schedule of tariffs should be no concern for San Diego's Sempra Energy, according to at least one industry analyst.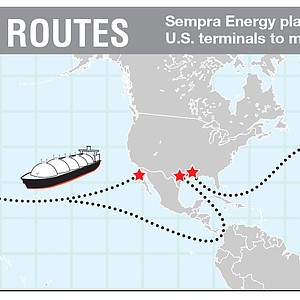 TECH: Cases for Phones, Laptops Address Concerns Over Radiation Exposure
Cary Subel and Alaey Kumar have built a business on the foundation of technology — specifically, public unease over technology.
Tourmaline Labs, which collects data through drivers' mobile phones, closed on $2 million in funding from two San Diego firms.
Cohu Inc., the Poway company that makes equipment for semiconductor factories, announced on Oct. 1 that it has completed its acquisition of Massachusetts-based Xcerra Corp. for about $800 million.
The Series B funding round was led by Microsoft Corp.'s venture arm, M12.
Prev Next