SD SERVICES
Recent and archived news stories on: Accounting, Advertising, Consulting, Jobs, Food, Insurance, Law, Printing, Public Relations, Security...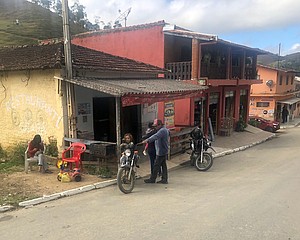 COMMUNICATIONS: Already in Brazil, Co. Sets Sights on Rest of Latin America
Viasat Inc. plans to dramatically expand its residential internet service in Mexico and Brazil during the coming year.
Feeding America will distribute Bumble Bee Foods supplies to Feeding San Diego, the Los Angeles Regional Food Bank and the Community FoodBank of New Jersey – three communities in which the company continues to operate daily.
Lyft will provide free ride credits to the above-mentioned organizations through LyftUp, the company's effort to expand transportation to those who need it the most.
During the COVID-19 pandemic, San Ysidro Health is providing telehealth services to anyone in the San Diego region including its expanded service area in East County.
By SDBJ Staff
April 2, 2020
According to a press release, the temporary suspension will go into effect on March 26.
In the past, the Legislature has taken action to help developers weather times of uncertainty and economic downturn.
Feeding San Diego has announced additional emergency food distributions to help meet the increased need throughout San Diego County. This comes as other social service and community resources close in response to the coronavirus issue.
Businesses seeing a slowdown or interruption in their operations with the emergence of COVID-19 may want to check their insurance coverage. That is according to a legal alert issued March 16 by Allen Matkins, a law firm with five offices in California.
According to a press release, Rucker will oversee all operations, financial performance and guest satisfaction at the resort.
Company makes technology part of child care solution...
San Diego-based Chosen Foods has undergone a complete rebranding.
"The integration of B2BUV will be a big step for both organizations as Cart Mart establishes its first Southeast location in addition to our current network of five Southern California dealership locations, said Brian Rott, CEO of Cart Mart.
By Stephen Adamek
March 2, 2020
Callaway Golf Company has named Joe B. Flannery as its executive vice president of apparel and soft goods.
Coastal said the purchase of Bay Area-based Payroll will allow it to expand into Northern California.
By Stephen Adamek
March 1, 2020
According to an interview with founder Antonio Gamboa on KPBS' "Only Here" podcast, he is in the middle of contract negotiations with a location in S.D., dubbed Telefonica Norte.
Power Digital Marketing has announced the hiring of Milton Goss as its new chief financial officer.
Prev Next