BIOTECH: CO. HAS 500 PATENTS, SELLS LICENSES TO MAJOR MANUFACTURERS
Sustainable Chemical Co. Continues to Grow Product Line
Tuesday, April 27, 2021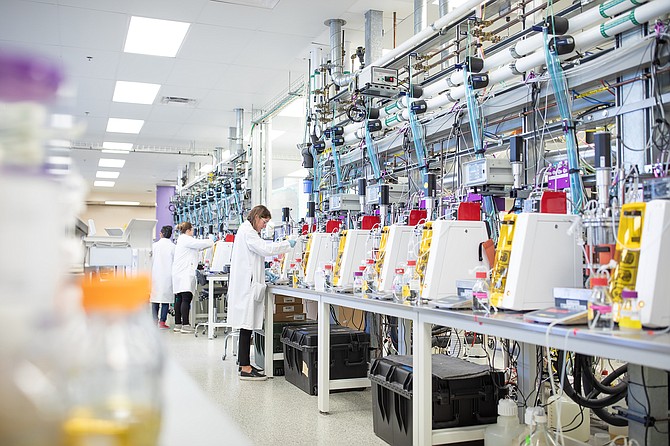 San Diego-based Genomatica, an industry-leading biotech firm for the chemical industry, continues to grow its team and product line after 20 years in the business.
 
Founded in 1998, Genomatica bases its business on technology that was developed in the lab of Bernhard Palsson at UC San Diego. 

One of Palsson's graduate students, Christophe Schilling, went on to get his Ph.D. and become CEO of Genomatica.

In 2007, the company pivoted to develop more sustainable chemicals, using its bio-based process to work with large companies to replace traditional chemical engineering.
 
"Genomatica is in the business of sustainability," said Schilling. "We are doing two things at Genomatica: using renewable feedstocks (from widely used ingredients including corn), and using synthetic biology as opposed to traditional chemistry."

Making Sustainable Chemicals

Today, the firm has a vast portfolio of chemical products that it manufactures or licenses out to major manufacturers.
 
Leveraging fermentation, Genomatica makes bio-based alternatives to the petroleum-derived chemicals that would normally go into making your nylon clothes, your coffee capsules, and even your skin care products.

Genomatica's product line includes a sustainable way of making the chemical butanediol (BDO), which used to make certain types of plastics and elastics, such as lycra and spandex.
 
"Our basic product is providing the blueprint of how to build, design and operate it, the microorganism that goes into a fermentation tank that is specially engineered to make that chemical," he said.
...