San Diego's Puesto to Open Third O.C. Location
Sunday, April 18, 2021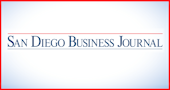 Puesto Mexican Artisan Kitchen & Bar will open its third Orange County location. The Huntington Beach eatery, the largest of the O.C. restaurants at 7,600 square feet, is scheduled to open late April 2021.
"Despite being a very challenging year for restaurants, in general, we've been overwhelmed by the support that our community has shown Puesto – so much so, that it has only gotten us more energized and excited," says Eric Adler, tacoteur and co-founder of Puesto. "This will be our largest location, with extensive indoor and open-air seating and many unique features that provide a one of a kind experience for guests to enjoy."
Puesto was founded in 2012 by brothers Eric, Alan and Alex Adler, their cousins Isidoro and Moy Lombrozo alongside Luisteen Gonzalez, executive chef.
Travel & Hospitality reporter Mariel Concepcion can be reached at mconcepcion@sdbj.com or 858-634-4625.