Pacific Beach Apartment Building Sold For $2.9M
Tuesday, June 30, 2020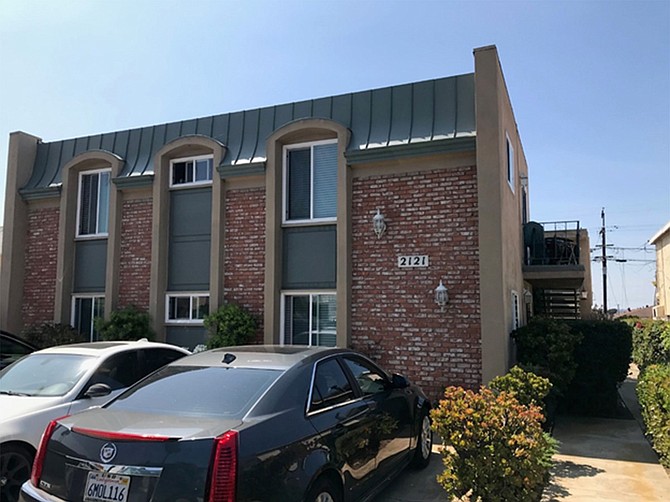 A Pacific Beach apartment building has been sold for $2.9 million.
The 5,690 square-foot building at 2121 Thomas Ave. was acquired by GateHouse Multifamily, LLC.
The sellers were Eric Frazer and Natalie Laruccia.
The complex has eight apartments – five one-bedroom, one-bathroom apartments and three two-bedroom, one-bathroom apartments.
The building was fully occupied at the time of sale.
Mark Morgan of ACI Apartments represented GateHouse Multifamily.
Anton Burman, also of ACI Apartments, represented the sellers.