San Diego Mission Bay Resort Reopens
Thursday, July 30, 2020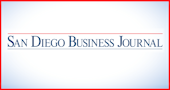 San Diego Mission Bay Resort has reopened after completing a $32 million renovation. Formerly known as the Hilton San Diego Resort & Spa, the 357-room, 18-acre property is located on the waterfront of Mission Bay Park.
The Mediterranean-style resort offers a 4,000 square foot outdoor pool area, spa and fitness center, five tennis courts, gift shop and restaurant and poolside grill, according to the company. The hotel provides over 16,000 square feet of interior meeting and function space and 9,600 square feet of outdoor meeting space. Changes include the transformation of guestrooms, conference center, executive board rooms and upgraded technology.
"We've undertaken a major transformation of this storied Southern California property, repositioning the resort to its proper place in the region," said Sean Mullen, president of acquisitions for Noble House Hotels and Resorts. "We have thoughtfully and artistically designed the new San Diego Mission Bay Resort to provide guests with the benefits of its campus-like setting, exceeding the needs of today's luxury traveler and helping to create lasting memories."
Travel & Hospitality reporter Mariel Concepcion can be reached at mconcepcion@sdbj.com or 858-634-4625.