EVENT WILL HONOR STATH KARRAS WITH A LIFETIME ACHIEVEMENT AWARD.
CRE Awards Recognize Real Estate's Best
Friday, February 14, 2020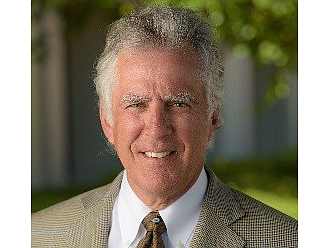 You have to love the talent and tenacity of the players in San Diego commercial real estate. Some of these developers can buy a decrepit former phone booth site downtown and two years later they are completing a 36-story apartment tower on the land. Magic.
Developers, architects, general contractors, subcontractors and brokers have played a big role in transforming San Diego, so we at the San Diego Business Journal would like to recognize their work with the Commercial Real Estate Awards 2020.
The Commercial Real Estate Awards categories are, Broker of the Year, Best Industrial Lease, Best Industrial Sale, Best Land Sale, Best Medical Lease, Best Medical Sale, Best Multifamily Sale, Best Office Lease, Best Office Sale, Best Retail Lease, Best Retail Sale, Debt Acquisition, Property Management and Rising Star
The project of the year categories are: Hospitality, Industrial, Medical, Mixed-Use, Multifamily, Office, Public, Redevelopment, Retail, Sustainable, and Tenant Improvement.
The awards event will take place Feb. 26, 4 p.m. to 7 p.m., at Bali Hai, 2230 Shelter Island Drive, a very fine property itself.
Real estate all-star Stath Karras will be honored with a lifetime achievement award. Karras is the executive director of Burnham-Moores Center for Real Estate at the University of San Diego. In that role, he "is responsible for establishing and leveraging strategic priorities and initiatives for the center to advance its mission," according to the university. Prior to that, Karras served as executive managing director at Cushman & Wakefield. He also spent 19 years with Burnham Real Estate Services where he was president and CEO.
Karras served as board chairman for San Diego EDC, chairman for CONNECT and co-chair of LEAD San Diego among numerous other roles he has held in the community.
So, load up the company boat — or take more conventional modes of transportation — and find out who is making waves in commercial real estate at the Commercial Real Estate Awards 2020.