PROPERTY: CEO MADE LEADERSHIP CHANGES, CREATED AN EXPERIENTIAL SETTING
For Kilroy, One Paseo Was Transformative Journey
Wednesday, March 13, 2019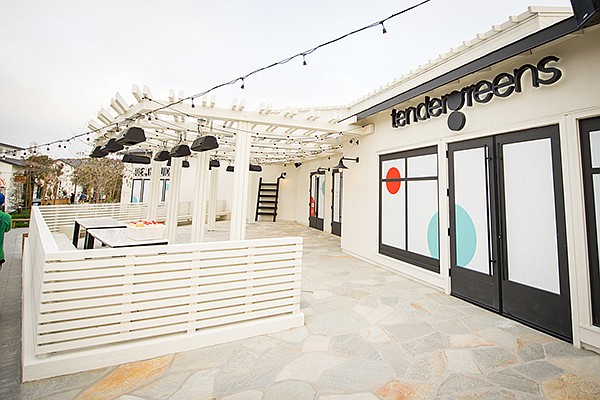 KILROY REALTY CORP.
CEO/President: John Kilroy
Revenue 2018: $747.3 million
Revenue 2017: $719 million.
Number of San Diego County employees: 35
Year founded: 1947
Headquarters: Los Angeles
Company description: Kilroy Realty Corp. (KRC), a publicly traded real estate investment trust, develops, acquires and manages office and mixed-use real estate assets with projects in Los Angeles, Orange County, San Diego, the San Francisco Bay Area and Seattle.
Lawsuits didn't stop it.
A referendum didn't stop it.
Not even the worst economic slowdown since the Great Depression stopped it.
Costing "just shy of a billion" dollars, "It was a long journey," John Kilroy said of the One Paseo project that has taken more than eight years to become a reality.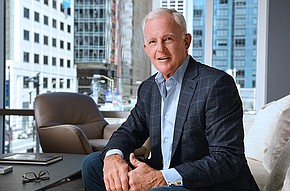 Kilroy is CEO, chairman of the board and president of Kilroy Realty Corp., developers of One Paseo.
Retailers are starting to open shops this month on the 23-acre Carmel Valley site, and construction is under way on the two office buildings and 608 apartments that will complete the project.
Mistakes were made along the way.
Leadership Changes
Despite what Kilroy said were countless community meetings and one-on-one sessions with people in Carmel Valley to gauge public sentiment, One Paseo ran into strong opposition among some in the community.
"I'm not sure some of the people we had at Kilroy at the time were as sensitive as they could have been," Kilroy said. "We made some big changes down here in San Diego. Top to bottom, we made a lot of changes in leadership here."
Politics also was a factor, he said, as some political office candidates latched onto initial community opposition to One Paseo as a campaign issue.
"I'm not sure if we came in with this project to begin with, that people would have embraced it," Kilroy said. "With the dynamics I've seen over time, people resist change, particularly people that are more my age."
Kilroy is 70.
Became 'A Better Project'
"Life is long. This project's going to be here for a heck of a long time and I think it is really a better project than what we first envisioned," Kilroy said.
Diana Scheffler, who was among One Paseo's strongest critics as it was first proposed, said she likes what's she's seen of the retail portion of the project that's finished.
"It's certainly not like any other mall. It's a much nicer, more pleasant environment. I'm a little disappointed that so many of the outlets are restaurants, but I also recognize that that's probably the future of malls. People are shopping online now," she said. "I personally am very glad it's not another phony California historical look. It's clean and modern and up to date."
Prev Next