PROPERTY: CEO MADE LEADERSHIP CHANGES, CREATED AN EXPERIENTIAL SETTING
For Kilroy, One Paseo Was Transformative Journey
Wednesday, March 13, 2019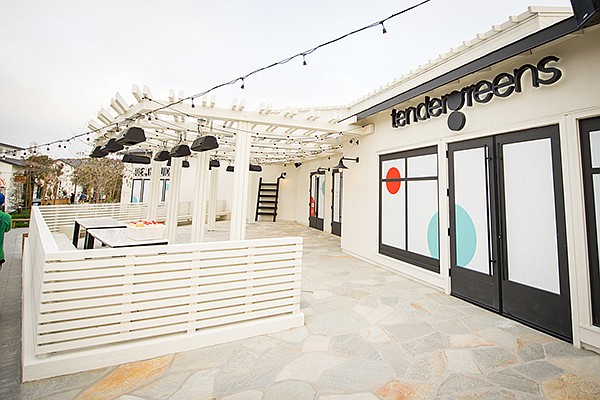 KILROY REALTY CORP.
CEO/President: John Kilroy
Revenue 2018: $747.3 million
Revenue 2017: $719 million.
Number of San Diego County employees: 35
Year founded: 1947
Headquarters: Los Angeles
Company description: Kilroy Realty Corp. (KRC), a publicly traded real estate investment trust, develops, acquires and manages office and mixed-use real estate assets with projects in Los Angeles, Orange County, San Diego, the San Francisco Bay Area and Seattle.
Lawsuits didn't stop it.
A referendum didn't stop it.
Not even the worst economic slowdown since the Great Depression stopped it.
Costing "just shy of a billion" dollars, "It was a long journey," John Kilroy said of the One Paseo project that has taken more than eight years to become a reality.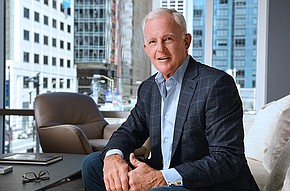 Kilroy is CEO, chairman of the board and president of Kilroy Realty Corp., developers of One Paseo.
Retailers are starting to open shops this month on the 23-acre Carmel Valley site, and construction is under way on the two office buildings and 608 apartments that will complete the project.
Mistakes were made along the way.
Leadership Changes
Despite what Kilroy said were countless community meetings and one-on-one sessions with people in Carmel Valley to gauge public sentiment, One Paseo ran into strong opposition among some in the community.
"I'm not sure some of the people we had at Kilroy at the time were as sensitive as they could have been," Kilroy said. "We made some big changes down here in San Diego. Top to bottom, we made a lot of changes in leadership here."
Politics also was a factor, he said, as some political office candidates latched onto initial community opposition to One Paseo as a campaign issue.
"I'm not sure if we came in with this project to begin with, that people would have embraced it," Kilroy said. "With the dynamics I've seen over time, people resist change, particularly people that are more my age."
Kilroy is 70.
Became 'A Better Project'
"Life is long. This project's going to be here for a heck of a long time and I think it is really a better project than what we first envisioned," Kilroy said.
Diana Scheffler, who was among One Paseo's strongest critics as it was first proposed, said she likes what's she's seen of the retail portion of the project that's finished.
"It's certainly not like any other mall. It's a much nicer, more pleasant environment. I'm a little disappointed that so many of the outlets are restaurants, but I also recognize that that's probably the future of malls. People are shopping online now," she said. "I personally am very glad it's not another phony California historical look. It's clean and modern and up to date."
Scheffler was among a loose alliance of residents that sued Kilroy over the initial design of One Paseo.
"I think they've gone a long way, turned around and worked with us," Scheffler said. "There's still a little stigma of this One Paseo and this huge Kilroy Corporation that was going to come and take over our neighborhood. I think we dealt well with that and that's not what's happening."
No Debt
When Kilroy Realty bought the land for One Paseo, the real estate boom was peaking and the Great Recession was looming.
Kilroy was able to hang on until the recession ended because it finances its own projects.
"That's one of the things that saved our bacon here because most people, if they had a project like this, they would have had debt, and if it had taken eight years, would they have been able to hold on? We didn't have any debt then and we didn't have any debt on what we built here," Kilroy said.
The One Paseo that's coming out of the ground is far different from its original iteration.
That plan included 493,000 square feet of office space and nearly 200,000 square feet of retail space in two-story buildings.
Kilroy said the retail space would have included a multiscreen movie theater and a bowling alley.
The revised project has 286,000 square feet of office space in two buildings and 96,000 square feet of retail space in low-rise buildings designed in what he said had a farm-like, beachy feel to it with pathways that meander through the site and open gathering spots and children's play areas.
It's Breathable
"It's not a big mall where you get lost. It's breathable," Kilroy said. "I think that 99.9 percent of the people who had reservations or fears or for one reason or another were unsupportive and may have been outright against it, I think they're going to love it. I think they're going to see what we promised, we delivered on and delivered something that was even better than that."
Kilroy said the inspiration for the One Paseo came from a shopping center he frequents in Marin County, where he lives, and European cities he's visited.
"Things don't look so manufactured, which is kind of what we do in America, I think sometimes to the detriment of the human soul," he said. "If we could have these things where there's not all these hard angles - you see beautiful things everywhere, people can dine outside, inside. You can watch your kids — I think everybody's lifestyle is improved."
Drawing Power
Although not conceived as a regional mall, Kilroy said he expects One Paseo to draw from "a greater radius" than other retail outlets, and to give Carmel Valley residents more options.
"Something like 70 percent or more of the retail dollar that's spent by this community is spent outside of this community. This is going to give people an opportunity for people to go, hang out, for their kids to be safely engrossed in fun things — whether they're little kids, big kids," he said. "I have six children and three grandchildren. We're always looking for place to go, fun places that are experiential."
One Paseo was something different for his company, Kilroy said. Other projects are more urban and with greater density, adding that the company "does about $2 billion, plus or minus, of starts a year."
Headquartered in Los Angeles, Kilroy Realty's other projects in San Diego County include the Heights at Del Mar and Santa Fe Summit office projects and 2100 Kettner, a downtown San Diego mixed use project.
"I would characterize One Paseo and Carmel Valley here as being urbanesque, not truly urban," Kilroy said.
Real estate reporter Ray Huard may be reached at rhuard@sdbj.com or 858-277-8904.