FTC Trial Could Redefine How Qualcomm Does Business
Sunday, January 27, 2019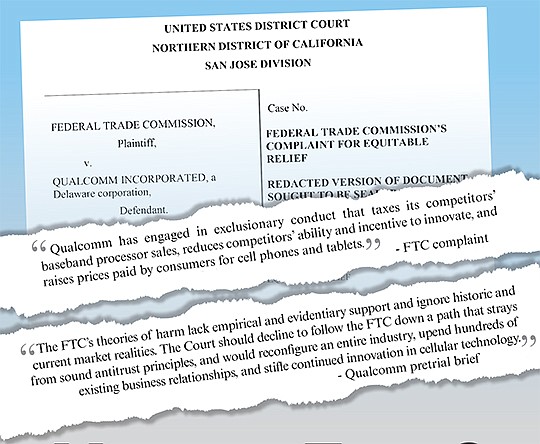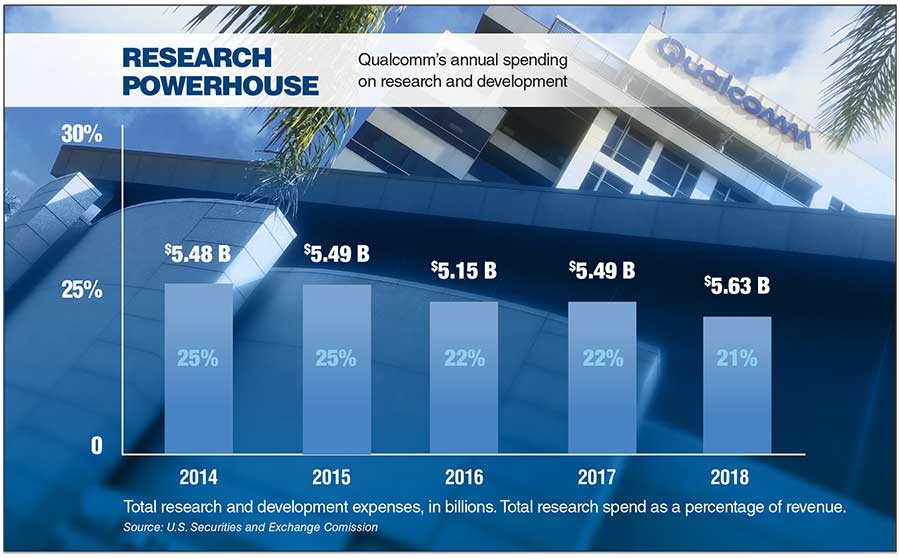 The outcome of the Federal Trade Commission's antitrust trial could ultimately change how Qualcomm Inc. licenses its technology to device-makers. It could also set the tone for how Qualcomm approaches one of its biggest customers, Apple Inc.
Court documents unsealed in the ongoing FTC trial showed how Qualcomm and Apple first struck a deal — and how that relationship began to unravel.
For five years, Apple exclusively used Qualcomm's modems, after the two companies struck a billion-dollar business deal. The agreement, which the FTC pointed to as an example of Qualcomm's anti-competitive tactics, also shed some light on the deal-making process behind two of the world's most prominent technology companies.
Apple hasn't always been a customer of Qualcomm's. When the company released its first iPhone, it turned to Infineon (which later sold its wireless business to Intel) to supply its processors from 2008 to 2010.
Around the time it released the iPhone 5, Apple began sourcing chips from Qualcomm, which allowed it to bring its devices up to the newest network standard: 4G. Apple implemented Qualcomm's processors in its new phones from 2011 to 2013, and turned to the San Diego-based chipmaker as its sole supplier of modems in 2014 and 2015.
That transition included a $1 billion payment from Qualcomm to Apple, according to emails recently unsealed in court. Part of that payment would include $250 million to cover the technical burden for Apple to switch chipmakers, $150 million in marketing and $200 million to $600 million in incentive payments.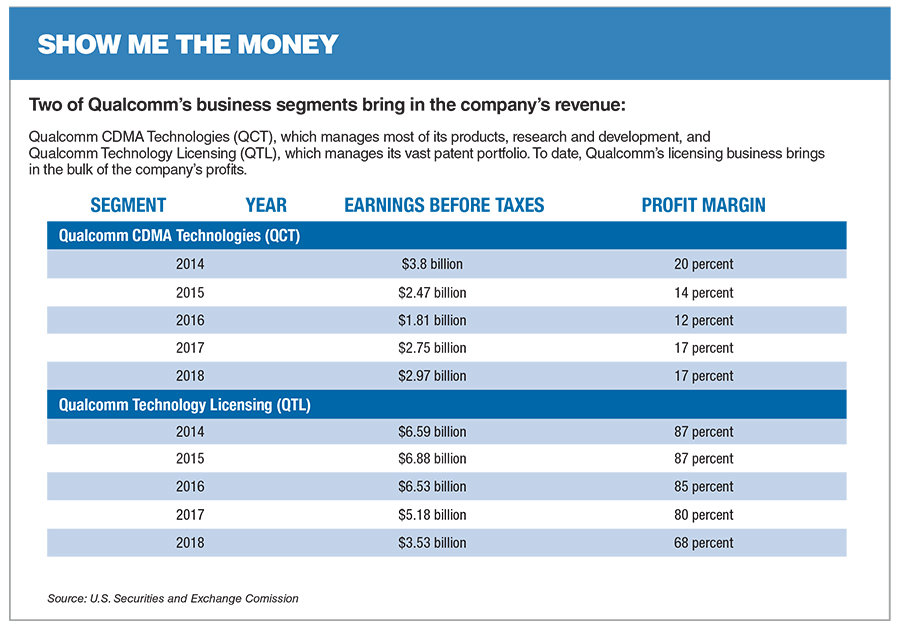 Mollenkopf Testifies
The FTC has characterized the deal as a move by Qualcomm to block competitors from the market. But in his testimony on Jan. 11, Qualcomm CEO Steve Mollenkopf claimed Apple approached them with the proposal, asking for the $1 billion as an incentive payment. According to Reuters, Mollenkopf said the unusually large payment amount was why Qualcomm sought to become Apple's exclusive supplier of modem chips.  
The 2010 emails leading up to the "Maverick deal"— Qualcomm's internal code name for Apple — appears to show some haggling between the two companies. In an email exchange with Qualcomm executives, Mollenkopf suggested not rushing the deal and pushing back on the numbers for rebate payments.
"We need to understand what level of pain we are willing to take to get this business," he wrote. "What is our walkaway?"
The Lawsuits
Apple signed another three-year agreement in 2013 to exclusively use Qualcomm's chipsets in its phones and tablets. Then, things began to fall apart.
Prev Next