2019 LOOK AHEAD: HEALTH CARE
Gossamer Goes for Goal Of Being Biotech Force
Sunday, January 6, 2019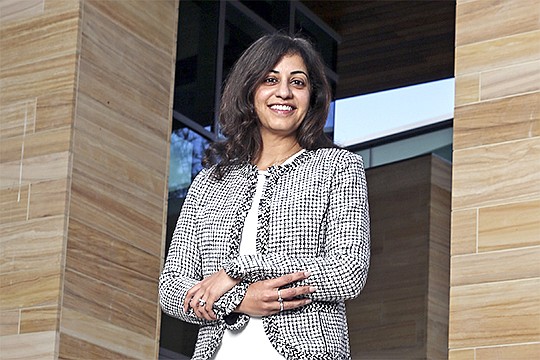 As evidenced by a planned Nasdaq listing, Gossamer Bio has grand plans.

San Diego-based Gossamer recently filed for a $264.5 million initial public offering to advance a portfolio of immunology, inflammation and oncology drugs. To put the $264.5 million being sought in perspective, Synthorx posted the largest San Diego IPO in 2018, raising $131 million.
Gossamer will likely make its public debut in the coming weeks, so how much Gossamer actually hauls in bears watching.

The company debuted a year ago with $100 million in financing, and the biotech added a $230 million Series B round this summer.
Gossamer leadership has quite the track record. CEO Sheila Gujrathi and executive chairman Faheem Hasnain are former executives of Receptos, which Celgene bought for $7.2 billion in 2015. Gossamer was born at the close of the deal: Sitting in Receptos' boardroom, there was talk of getting the band back together.
The company initially stayed quiet on disease targets, until Gossamer couldn't due to the IPO filing. In October, Gossamer began a phase 2b clinical trial for GB001, aimed at the lung condition eosinophilic asthma and other allergic conditions.
GB001 is the furthest along of the company's drug candidates. Gossamer also has two other clinical programs, along with three preclinical products. With a deep pipeline, Gujrathi this summer told the San Diego Business Journal that Gossamer plans to be a force in San Diego for years to come.