Bumble Bee Foods Names Chief Growth Officer
Wednesday, September 26, 2018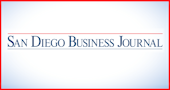 Bumble Bee Foods named Todd Putman as the company's executive vice president and chief growth officer.
According to San Diego-based Bumble Bee, Putman joins the executive leadership team from the Campbell Soup Co. where he served as general manager of Campbell Fresh. Putman's prior experience includes senior executive-level positions across sales, marketing and innovation at leading consumer brands, including Procter & Gamble, Walt Disney and The Coca-Cola Co.
"Bumble Bee has all of the key components to build a contemporary growth company," Putman said, "and I look forward to working with the team to put a plan in place to generate both near- and long-term revenue growth."
According to the seafood company, a major part of Bumble Bee's growth initiatives includes a strategic transformation that will roll out over the next year. Bumble Bee will be partnering with San Diego-based brand and innovation consultancy Bulldog Drummond. Working collaboratively with leadership, Bulldog will help to reposition Bumble Bee for growth, build a new vision and growth strategies that will guide the future of the business, develop a new product innovation pipeline that may include appropriate acquisitions.
Bumble Bee Foods LLC is a branded shelf-stable seafood company, offering a full line of canned and pouched tuna, salmon, sardine and specialty protein products marketed in the U.S. under various brands and in Canada under the Clover Leaf brand.