SERVICE: ORGANIZED, CORPORATE APPROACH APPLIED TO FOOD SERVICE
Good Source Is Hunter, Gatherer for Institutional Food
Sunday, September 23, 2018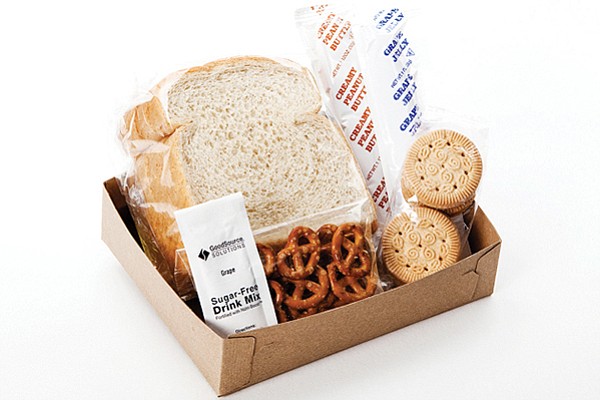 GOOD SOURCE SOLUTIONS
President and CEO: Rich Friedlen
Revenue: Approximately $250 million in 2017
No. of Local Employees: 300 nationwide, approximately 70 in San Diego
Headquarters: Carlsbad
Year Founded: 1989
Company Description: Food service distributor that works with manufacturers to relieve them of inventory that is off spec and sell it forward to various markets including corrections facilities, nonprofits, schools and health care industry.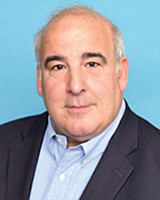 More times than not, when food items are off spec based on color, size or shape, they are considered food waste and tossed in the nearest garbage can. But since 1989, Carlsbad-based Good Source Solutions has been helping to reduce the amount of food that goes to the landfills by finding homes for those visually-unappealing products at educational institutions, corrections facilities, nonprofits and hospitals.
"We sell a lot of food items that don't meet specs because it is broken or stuck together or missing breading, or because it is discontinued or mislabeled or just off spec all together," said Rich Friedlen, president and CEO since 2013, adding that the company works heavily with poultry from the fast-food market. "Nothing that we sell is compromised or out-of-date, but we are sustainable and help keep products from going to the landfills."
Almost 30 years later, Good Source Solutions, with more than 300 employees nationwide — 70 of which are based at the Carlsbad headquarters — continues to grow with the same vision while also providing other services such as packaging, labeling and menu planning. In 2017, the company made approximately $250 million in revenue, and in 2018 that number is projected to grow by 10 percent. Earlier this summer, Good Source Solutions was acquired by Los Angeles-based Highview Capital, LLC., a company that invests in middle-market businesses. Financial terms of the deal weren't disclosed. All leadership roles remain unchanged.
Aiming for a $1B Company
This new acquisition, which follows a previous acquisition by Seattle firm Evergreen Pacific Partners in 2011, will help to continue to drive Good Source Solutions' growth, according to Friedlen, who anticipates Good Source will be a billion-dollar company in the next few years.
"When we were bought by the private equity firm, the investment helped us turn the company around and double the EBITDA," he said of Good Source Solutions, which was founded by businessman Bob Salkin, who is no longer involved with the company. "Now, we sold the company to a new set of investors and we are looking forward to the next phase, which means growth at a 10 percent annual rate or more, more employees in Carlsbad and more strategic acquisitions around the country to broaden our reach of customers."
Its Team
Good Source Solutions currently owns Northwest Distribution, a facility in Idaho that services the education sector throughout the Northwest region; Harvest Farms, a manufacturing plant in Lancaster that provides food to retail and emergency and institutional establishments like FEMA and other relief organizations after natural disasters; Virginia-based Dori Foods, a specialty food service distributor that supplies schools, correction facilities and military markets in the Mid-Atlantic region; and Pon Food Corp., a food distributor in Louisiana that services the south.
This is how Good Source Solutions works: The company purchases products from manufacturers at a significantly low price and marks them up — although still below market value — before selling it to a buyer. Most of these food items come from manufacturers that work with quick-serve and fast-food restaurants.
Friedlen credits part of the company's recent success to his corporate structure approach, learned from his time at Texas-based food distributor SYSCO, which he has implemented at Good Source Solutions. While he would not elaborate, he said "it's an organized, corporate approach to the food service distribution model, which has enhanced our profits."
Food Waste in U.S.
In America, food waste is estimated at between 30 percent to 40 percent of the food supply, according to the United States Department of Agriculture website. This estimate equates to approximately 133 billion pounds and $161 billion worth of food in 2010, at 218.9 pounds of food waste per person sent for disposal. Friedlen hopes Good Source Solutions will continue to play a part in helping to resolve this nationwide pandemic, largely by expanding the company's footprint and reaching other parts of the country, including the Midwest and the Rocky Mountains, in the near future.