SD 500 Update: Dankberg Earns Hall of Fame Recognition
Wednesday, September 19, 2018
Mark Dankberg will be inducted in the Connect Entrepreneur Hall of Fame at the organization's 31st annual Most Innovative New Product Awards on Nov. 29 at the Hyatt Regency La Jolla at Aventine. Dankberg in 1986 founded Viasat, which has grown to be North County's largest private sector tech employer and one of the region's 10 biggest public companies.
Viasat, which is expanding its HQ campus in Carlsbad, offers satellite services and hardware to military, government, commercial and consumer clients. Viasat's revenue grew 2 percent year-over-year to $1.59 billion when the company closed the books on its fiscal year March 31.
The MIP Awards is Connect's signature event, honoring entrepreneurs and recognizing new products launched within the past two years.
• • •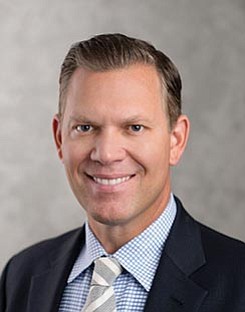 Bill Trzos and Atlas General Insurance Services made headlines recently when they announced a new workers' compensation program for the cannabis industry in California. The program, done in conjunction with Accredited Surety and Casualty Co., can accommodate risks involved in all aspects of the cannabis industry — including growers, extractors, analytical labs, medicine manufacturers, food and beverage products, manufacturing, packaging, warehousing, distribution and dispensaries.
Insurance companies have been reluctant to cover the cannabis industry as long as the federal government maintains its stance that marijuana is a controlled substance.
Atlas CEO Trzos says the new coverage is available only in California but the company will be expanding it into other states that have legalized cannabis.
• • •
News from the local M&A sector: Joel Weinstein has left W Partners to return to RA Capital Advisors, where he worked from 2005 to 2009 before joining Todd Wilson in his venture at W Partners.