S.D's Catalina Offshore Products Awarded Grant To Grow Opah Demand
Thursday, October 25, 2018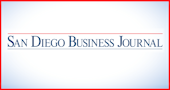 Catalina Offshore Products, a San Diego-based seafood processor, has been awarded $139,700 by way of the 2018 National Marine Fisheries Service's Saltonstall-Kennedy Grant Program. The funding will go toward a year-long project to grow the demand for opah and other underutilized species and increase revenue for local fleets.
The project is twofold, with one part focusing on broadening the appeal of opah, or "moonfish," and the second to develop new culinary markets for species being discarded by U.S. Pacific Highly Migratory Species fisheries in Southern California.
"People tend to eat what they're familiar with," the company's fishmonger, Tommy Gomes, said via a press release. "We're trying to get them to look beyond the standard fillet. You wouldn't harvest a pig just to make bacon. Fish should be approached the same way."
Opah is made up of six large pelagic fish species found worldwide, two of which occur seasonally off the coasts of California and Mexico and have been showing up more frequently in recent years, according to the press release. The fish, a smalleye Pacific and a bigeye Pacific, are about the size of a car tire and can weigh up to 200 pounds. Catalina Offshore has identified seven distinct types of meat in the opah, most of which is usually discarded, each with a unique color, flavor and texture.
Several partners will work with Catalina Offshore on the project, including local chefs, fishermen, consultants and scientists. The work will consist of data collection, roundtables with fishermen and consumers, kitchen workshops, recipe development, culinary demonstrations and a finale event during which the outcomes will be presented along with opah-inspired dishes, the release said.