WHO WILL FOLLOW IN THE PHILANTHROPIC FOOTSTEPS OF THOSE WHO HAVE GIVEN SO MUCH TO SAN DIEGO?
A New Day For Donors
Monday, October 22, 2018
That person is out there: San Diego's next big donor, who will put a name on a major civic, arts or university building.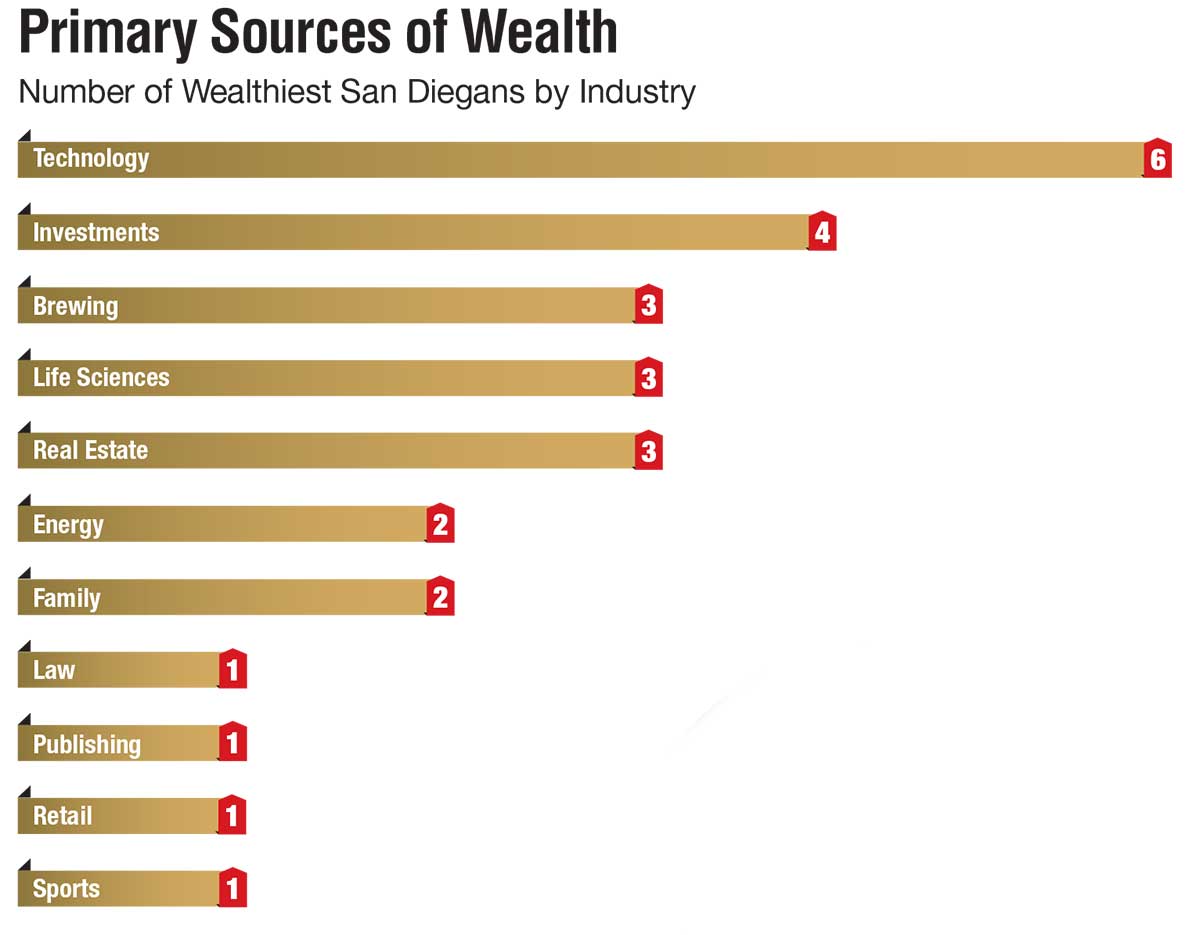 The conditions are right. There is need for charitable gifts in San Diego and California. Civic institutions are growing. The economy is robust. Philanthropy brings tax advantages and can offer a good feeling, or at least a feeling of righting wrongs.
Gary Jacobs, who has been a donor himself, said that a donor waiting in the wings is "certainly not limited to San Diego or the United States." Part of Qualcomm Inc.'s founding family, Jacobs is among 100 community figures helping UC San Diego in its current effort to raise $2 billion. The university's international reputation, he said, expands the circle of possible donors.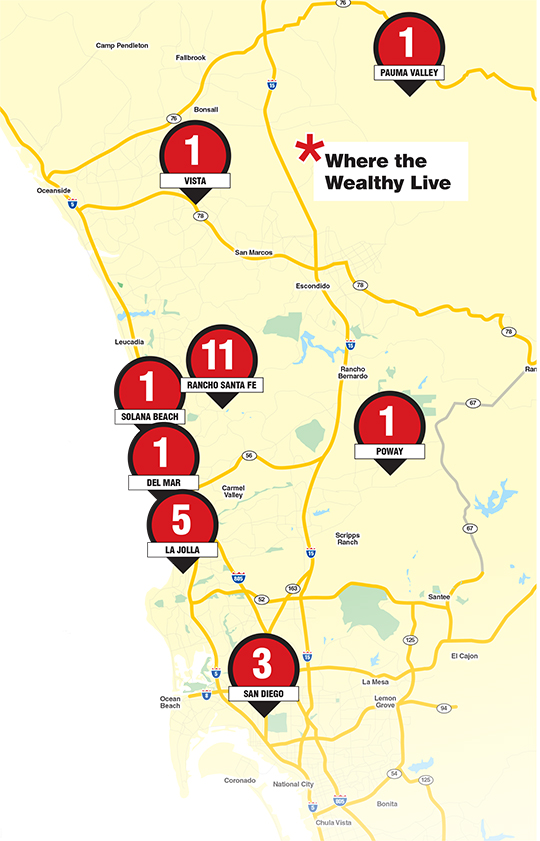 Not Getting Ahead of a Gift
Not surprisingly, the handful of development officials approached for this story would not come right out and say who they think their next big donor might be. Their world is one of tact and understatement.
Connie Matsui, interim CEO of The San Diego Foundation, said she expects to see more donors from San Diego's innovation sector. "Irwin Jacobs and his peers in the tech industry started the movement years ago. Now the next generation of tech and science executives is poised to join the ranks of impactful philanthropists," she said.
To find the next big donors, one needs to look for wealth creation, said Mary Walshok, the dean of UC San Diego Extension. A sociologist, Walshok wrote a soon-to-be-published study of San Diego philanthropy. People affiliated with big companies, or people exiting a business may be poised to give, she said. She suggested people who made fortunes in real estate, life sciences (given recent M&A activity) or even quick-service restaurants.
San Diego has a high percentage of gifts from living donors, Walshok said.
Recent gifts might offer some clue to who's next to give.
$13.8M Gift
Guy Clum, president of battery-maker Power-Sonic Corp. in Otay Mesa, gave $13.8 million to benefit early childhood education and development in San Diego. The San Diego Foundation announced the gift in September. Funds will support both early childhood programs and research into the space. Power-Sonic, founded in 1970, specializes in rechargeable batteries and distributes its products to 70 countries. The business also operates a plastics molding company in Tijuana.
In the last two years, UC San Diego reported major gifts from Andrew Viterbi; Taner Halicioglu; and Iris and Matthew Strauss. Viterbi, a co-founder of Linkabit and Qualcomm Inc., gave $50 million to UC San Diego Health's ophthalmology department. Halicioglu, an early employee at Facebook, gave UC San Diego $75 million. The Strauss family gave $1 million to UC San Diego's Moores Cancer Center to support clinical trials of a cancer vaccine.
Prev Next