Mission Beach Apartments Sold For $5M
Tuesday, October 2, 2018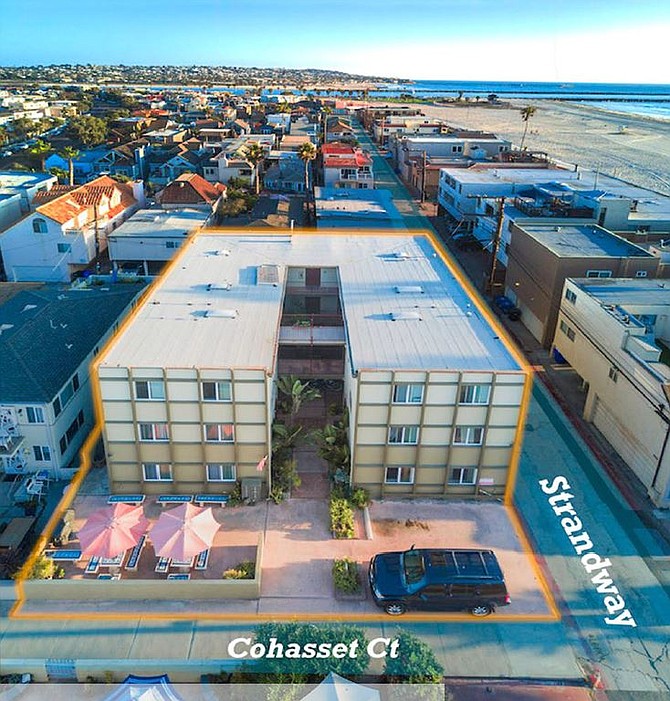 A Mission Beach apartment complex has been sold for $5 million.
WLA Investments bought the 16-apartment complex from Karen and Harvey Stewart.
Apartments in the 6,980 square-foot building at 715 Cohasset Court range in size from 425 square feet to 580 square feet.
The sellers were represented by Adam Cairo and Seth R. Watje of South Coast Commercial's Gold Bear Group.
The buyer was represented by Peter Scepanovic and Corey McHenry of Colliers International.