TCA Volunteer Analyst Program Brings More Diversity, Insight to Investing
Sunday, May 27, 2018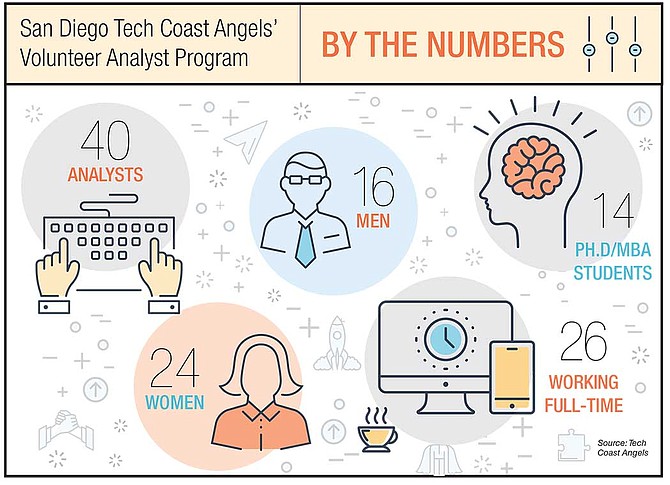 San Diego — A group of volunteers that helps the San Diego chapter of Tech Coast Angels vet deals has become an integral part of the organization — and a potential bench of diverse future investors.
TCA board member Sergio Gurrieri launched the chapter's volunteer analyst program in 2012 to help members leverage young professionals' skills in due diligence. Vetting pitches is an arduous process which, if done shoddily, can result in investors making bad investments or passing on good investments.
Volunteer analysts, who must apply to participate in the program, dig in on prospective deals, conducting technical research, competitive analysis and exit modeling to inform members' investment decisions.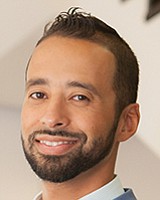 That's still the case, but the program has expanded beyond its initial purview, according to the San Diego chapter's executive director, Ashok Kamal.
"I see our analysts as an extension of the TCA membership, sourcing startups, advising on strategy and strengthening the social fabric of TCA," he said.
The San Diego chapter, TCA's largest, is composed of more than 120 active investors. It typically leads seed rounds from $300,000 to $1 million for early-stage tech and life science companies in San Diego and surrounding regions, as well as tops off deals from other organizations and networks. Members, who must be accredited, are expected to invest about $50,000 annually via two $25,000 deals.
Kamal said the chapter's volunteer analyst program is unique among the organization's chapters — and, as far as he knows, angel groups nationwide.
Initially accepted in two cohorts yearly, the volunteer analyst program today recruits on a rolling basis. Nearly all analysts are referred by others in the program or members of TCA, although about 5 percent join after cold-calling the organization looking for opportunities to get involved. The application process includes vetting by a senior analyst, then TCA management.
Forty analysts make up the group of volunteers, which includes a mixture of working professionals and graduate students. More than half are women.
Kamal said the chapter hopes the gender and cultural diversity of its volunteer analysts will influence the demographics of angel investors in the San Diego area going forward. Of the members of TCA's San Diego chapter, 15 percent are women.
"Venture capital and angel investing have a high barrier to entry," Kamal said, referring to accreditation, which requires net worth of $1 million or annual income of $200,000 for at least two years running, and the expectation of the same or higher going forward. "This creates a self-perpetuating cycle that prevents diversity and inclusion."
Prev Next