FINANCE: ADVISORS GET ACCESS TO SUPPORT, TOOLS UNDER ONE SIGN-IN
Fintech Platform Packages Services, Solutions
Thursday, May 10, 2018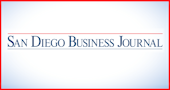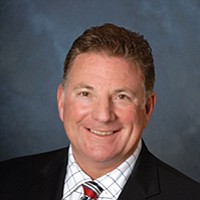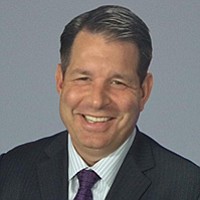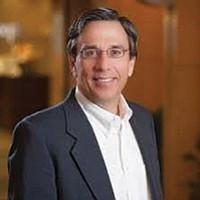 San Diego — Financial advisors at national brokerages, called wirehouses, have been leaving to join independent broker-dealers or become registered investment advisors (RIAs) in increasing numbers since the global financial crisis a decade ago.
The move expands what advisors can provide clients, and potentially increases advisors' earning power. However, removing the mandate to sell a specific brokerage's products also removes the benefits of being an employee, landing advisors in a role more akin to that of a small business owner.
A Rancho Bernardo-based financial services firm is eying this trend and others, and in response, developing a wealth management platform to offer so-called breakaway brokers a place where, for a monthly fee, they can access a range of professional services, such as payroll and human resources; a networking community, including a matchmaking service for advisors looking to buy or sell a practice; and capital.
The firm developing the platform, called Chalice Wealth Partners, was founded in 2016 by Keith Gregg, who has had a 30-year career in financial services, and Anthony Nanula, a real estate developer and investment banker.
Gregg, Chalice's CEO, has headed a number of wealth management and securities brokerage firms. Chalice has acquired Niagara International Capital Ltd., a broker dealer founded by Nanula, and Dynamic Wealth Advisors, an independent advisor platform based in Scottsdale, Arizona.
There are many products that target financial advisors, such as turn-key asset management programs (TAMPs), which help advisors oversee accounts, and, more recently, automated advisory platforms, known as robo-advisors.
An Entire Ecosystem
But Gregg's intention for Chalice is provide an entire ecosystem.
As "the holy grail for wealth advisors," the firm's tagline, the platform will provide such a range of functionalities that advisors will only need to sign in once to access anything related to their business, he said.
The cost will start at $250 per month.
Gregg estimates there are roughly 250,000 independent advisors nationwide, and says Chalice is aiming to capture 5 percent of that market. They've partnered with a company which has done similar work in the dentistry and certified public accountant professions to help it in that effort.
"We want to build the equivalent of Amazon Prime for advisors," he said. "Anything you want or need to run your wealth management business and better service your clients, you'll be able to come to Chalice and find it."
For the technical expertise needed to develop the platform, Gregg reached out to Aaron Schumm, who cofounded wealth management technology platform FolioDynamix. Gregg, as head of First Allied Securities Inc. in San Diego, had been a client.
Since then Schumm had sold FolioDynamix and founded Vestwell, a platform built for advisors considering retirement.
"We'll been building that ship at sea over the last nine months," Gregg said.
Aiming for 20 Platforms
Today the firm has 12 platforms integrated into its system; the plan is to have as many as 20 by its launch in the third quarter of 2018.
Chalice Chief Operating Officer Derek Bruton, who was most recently managing director at Oppenheimer & Co Inc. and prior to that held sales roles at LPL Financial in San Diego, said he has witnessed the difficulties some advisors experience firsthand.
"The good advisors are good at working with their clients and communicating with their clients and helping them take the fear and apprehension out of managing wealth," Bruton said. "But I've seen many advisors with those qualities not do well in business, because running a business versus managing a book of business are two different things. You can be very good at speaking to your clients, but then struggle mightily with trying to figure out the right health plan for your employees or where to put your office."
Chalice also plans to link advisors so they can share best practices and even connect on potential merger and acquisition deals — talks which are happening with greater frequency as the average age of a financial advisor continues to rise, the executives said.
Mark Delfino, CEO and senior managing director at San Diego-based wealth management firm HoyleCohen, said the idea of providing a way for advisors to connect is a good one, considering the relatively collaborative nature of its practitioners — albeit a potential challenge to execute.
"I have a peer group here in town, and we'll get together and share ideas and best practices," he said. "I think the industry lends itself to that."
Delfino said he also values the time he spends with the heads of other firms that are part of the Focus Financial Partners network, which HoyleCohen joined in 2008. And the value of those interactions increases as the network grows.
But just having a lot of people in one place, figuratively speaking, isn't enough, he said.
"Networks effects don't necessarily magically happen on their own," he said. "The question really is, what are the mechanisms and the catalysts to do it?"
Chalice recently took in $4.6 million in Series A financing in a round led by Uinta Investment Partners, a multifamily office established in 2017. Nanula's family office also participated, as did another family office and some individual advisors, Bruton said.
The money is slated to go toward further building out the platform and adding more employees to the 15-person company, including additional executives, he said.