General Atomics Buys Molecular Diagnostic Systems Developer
Thursday, January 25, 2018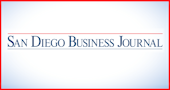 General Atomics Electromagnetic Systems Group said on Jan. 25 that it acquired assets of Toronto-based Xagenic Inc. Financial terms were not disclosed.
Xagenic develops molecular diagnostic systems.
GA-EMS said it plans to integrate the acquisition into its new biosensor technology development operation in Rancho Bernardo. The acquisition will support the organization's growth initiatives in microelectronics, advanced sensors and signal processing technologies for defense applications.
Xagenic developed a diagnostic system which uses a unique, customizable cartridge containing a proprietary sensor chip to enable rapid, lab-quality molecular diagnostics for disease detection at the point of service. The diagnostic technology is completely automated within a single-use disposable cartridge and involves nanostructured microelectrode sensors allowing direct electrochemical analysis of the prepared sample on the cartridge.
General Atomics is privately held.