TECHNOLOGY, TALENT KEEP AREA'S AGRICULTURE GROWING STRONG
Farming Problems Get Tech Solutions as Cos. See an Open Field
Sunday, December 16, 2018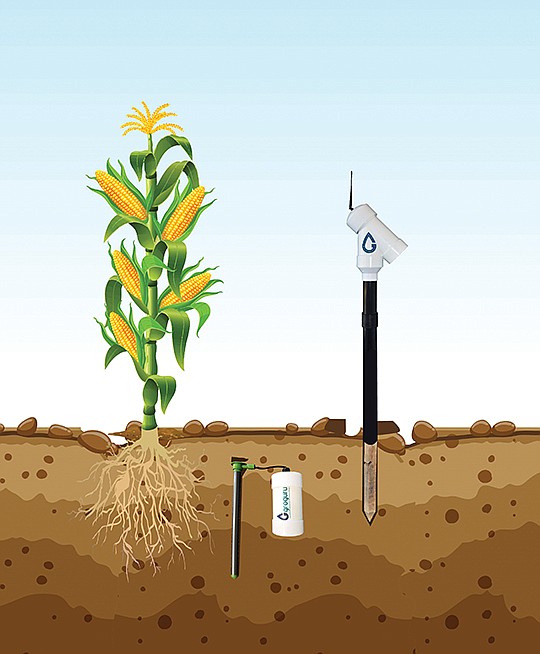 Bright green avocado trees dot the hills surrounding San Diego County, while tens of acres of multicolored ranunculus flowers bloom each year in Carlsbad. These products are big contributors to San Diego's agricultural sector, which brought in more than $1.7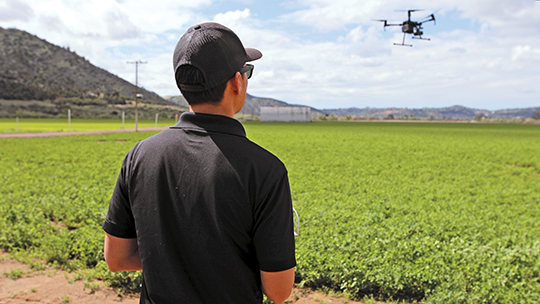 billion last year.
Behind these farms are a growing number of tech companies aiming to help solve some of the biggest challenges in agriculture. They aren't just driven to San Diego for the good weather and the variety of crops that grow here. Many of their founders have roots in one of the area's tech giants, such as Qualcomm Inc., Illumina Inc. or General Atomics, with a bumper crop of incoming talent from San Diego's universities.
Using Technology
Eric Larson, executive director of the San Diego County Farm Bureau, said many farms are focused on reducing their water usage.
"It's mostly about irrigation technology," he said. "Water is very expensive and growers are sensitive to the amount of water they use."
Reducing waste is another big source of savings. While the weather has gotten easier to predict, Larson said farmers would want to know if a storm was approaching to avoid overwatering plants. Other technologies are used to avoid the overuse of fertilizers and pesticides.
Finally, Larson said, farmers also face a shortage in workers to help plant and pick crops. Robots haven't yet taken over the harvest, but some greenhouses, where San Diego's vast crop of nursery plants are grown, have found ways to automate planting and soil mixing.

"We have a serious labor shortage, that's driving the desire to mechanize," he said. "We don't have a lot of solutions to that yet."
San Diego's tech startups are working to make the process of growing the food on our tables more efficient. From feed crops to organic produce, these companies see an opportunity to earn a stake in the farms of the future.
Home Garden Beginnings
A former Qualcomm engineer, Farooq Anjum's startup is helping California farmers reduce water and fertilizer use.
He co-founded GroGuru, an agtech company that buries sensors in soil so they can measure its moisture and salinity. Farmers can use this information to determine if their crops are being overwatered, if the soil salinity is too high, or if the fertilizer is being washed into groundwater.
GroGuru
CEO: Patrick Henry
Amount of funding raised: $325,000
Revenue: About $200,000 in 2018
No. of local employees: Nine
Investors: Patrick Henry, Radicle Capital, Right Side Capital Management
Headquarters: University City
Year founded: 2014
Company description: GroGuru develops wireless sensors for commercial agriculture that can measure soil moisture and salinity.
Prev Next