Finding Some New Favorites
Sunday, December 9, 2018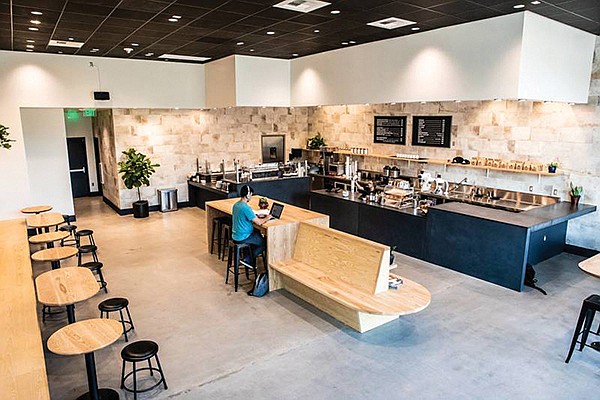 From new coffee shops to a new mezcal (or mescal) bar and tasting room, San Diego continues to grow its food and beverage scene with a bushel full of openings starting this holiday season through 2019.
Known for its "home-like" coffee options in the forms of espressos, cortados and cappuccinos, Leap Coffee recently opened its second location, this time at Restaurant Row at The Shoppes in Carlsbad. The artisanal coffee company, started by self-proclaimed coffee aficionado, James Cutbirth, acquires its coffee beans from global regions. Leap also offers an assortment of toasts and plates, including avocado toast, smoked salmon, cream cheese, grilled cheese and quinoa bowl.
Because one could never have too many coffee options, Oakland-based Blue Bottle Coffee will make its official debut in San Diego with a location in Carmel Valley's new mixed-use retail community, One Paseo. The store is slated to open spring 2019 and will also serve as the region's training lab.
"We've been looking for the opportunity to begin serving our customers in the San Diego area and are pleased to have found two such ideal locations for Blue Bottle Coffee," company CEO Bryan Meehan said via a statement.
Blue Bottle plans on opening a second San Diego location in Tower 180, located in downtown San Diego, later next year.
If a libation is more your flavor, new mezcal bar and tasting room, Tahona, opened early November in Old Town. The location, which credits itself as one of the country's few proper mezcal tasting rooms, will feature over 120 varieties of the agave-based spirit.
Tahona is located next door to Cemetery of El Campo Santo where 477 bodies were buried beginning in 1849. As an ode to the historic landmark, guests can overlook the cemetery from almost any window seat.
Drinks on the menu include Bien Picado, a combination of mezcal, lime, roasted watermelon juice, mole grenadine, ginger and serrano bitters; Campo Santo, which includes tequila, lime, passion fruit, Cointreau, agave syrup and coconut water; and the Mezcal Frozen Pina Colada, served in a colorful- styled glass.
Other offerings include Pork Belly Quemado tacos, Tres Moles and Churro S'mores. As if that trio isn't enough to entice you, Tahona is rumored to be opening up a speakeasy soon.
To round things off, Jersey Mike's Subs, a fast-casual sub sandwich franchise with more than 1,500 locations nationwide, opened its third Poway store at the end of November. Known for its fresh grilled subs, the new location is owned by franchise owners Steve Leonard, Fred Downey and Drew Appel.