ENGINEERING: FIRM DOES ANALYSIS, DESIGN AND SOFTWARE
Finding Weaknesses Is a Strength of ATA
Monday, August 20, 2018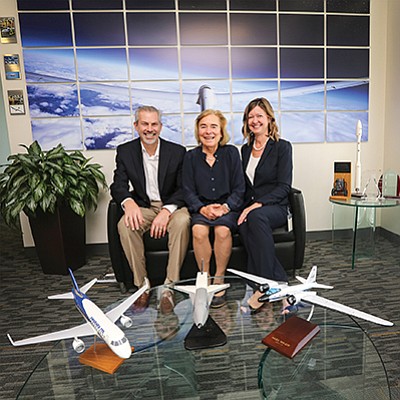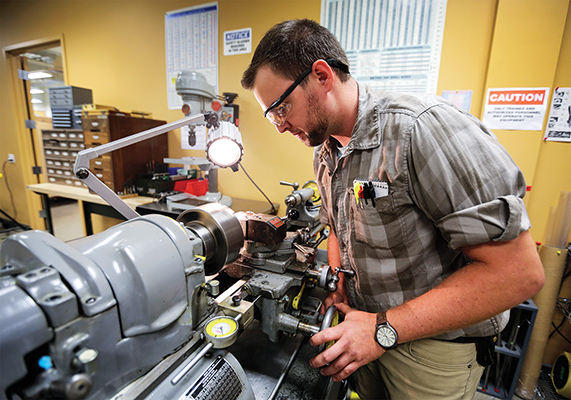 San Diego — Shake, rattle and roll.
That is an admittedly nontechnical explanation of what ATA Engineering Inc. does.
The business, which has its main office in the Sabre Springs business park near Poway, has a keen interest in what motion does to vehicles such as aircraft, missiles, rocket engines and satellites.
The company is recognized for what engineers call modal testing. In the words of General Manager Tom Deiters, that is to "characterize the dynamics of a structure by vibrating it and measuring the responses." The work validates computer models of how the structure might withstand the forces of motion.
ATA bills itself as a world leader in the field.
In addition to testing, the company offers a variety of design and engineering analysis services. All told, ATA's work supports roughly 150 employees and brought in $34.6 million in revenue last year.
ATA ENGINEERING INC.
President: Mary Baker
Revenue: $34.6 million in 2017; $30 million in 2016
No. of local employees: 85
Investors: ATA is employee owned
Headquarters: Sabre Springs
Year founded: 2000
Company description: Engineering company with a emphasis on aerospace
Parks and Rides
ATA serves high profile clients such as NASA and other federal customers, though California theme parks are among its most secretive customers.
Engineering prowess has produced growth for ATA, even though a good number of clients may need the company for only a few years, take a break and then pick up ATA's services again.
Clients come back, executives said.
Revenue grew from $24.1 million in 2015 to $30 million in 2016, and then to $34.6 million in 2017.
The company has seven offices near aerospace hubs and major U.S. government facilities nationwide. ATA is working to grow its outlying offices, said President Mary Baker.
ATA and its predecessor company hit on theme parks — or themed entertainment — as a market to counterbalance the highly cyclical aerospace market.
Executives preferred not to say much about that work, noting only that customers want to be discreet.
Theme park rides need to run perfectly because they carry patrons and operate on a rigorous schedule, often 16 hours per day. Operators "invest a lot upfront" in the analysis and design of such rides, said Tricia Sur, the company's lead business development executive.
Business development at ATA, by the way, requires more than a marketing background. You need to talk shop with clients such as NASA. Sur came to the job with a doctorate in computational fluid dynamics from Caltech. Baker also holds a Ph.D. from Caltech.
Prev Next