Startup S.D. Looks for Impact From New Leader
Wednesday, August 8, 2018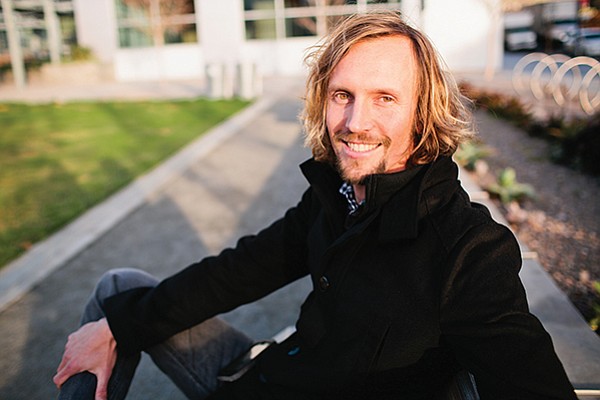 San Diego — Ocean Beach resident Jarrod Russell, 35, has had an eclectic career.
The two-time UC San Diego graduate, who grew up in inland Oceanside, has traveled, taught, worked at a startup and run his own consulting business.
It's the diversity of experiences that have made up Russell's less-than-linear professional trajectory that have set him up for success as the first executive director of Startup San Diego, a nonprofit organization for aspiring and early entrepreneurs.
That's according to Neal Bloom, one of the group's founders and chairman of its board of directors, who said Russell was selected from among more than 100 applicants for the position, including heads of large nonprofit organizations and other locally based community groups.
"Short term we wanted someone who the community had a familiarity with…long term, because none of us have nonprofit experience, we wanted someone who had connections in the greater San Diego nonprofit community, operationally and philanthropically," Bloom said.
Startup San Diego, which until now has been entirely volunteer run, started five years ago. Each year it plans and hosts Startup San Diego Week. But more than a year ago the organization became an official nonprofit organization and in recent months, has been pushing to broaden its impact on the local startup community. Hiring an executive director is a move intended to accelerate that goal.
"We have bigger plans than just Startup Week, and one of those plans was to have a face of the organization," Bloom said.
Russell graduated from UCSD in 2007 with a degree in international studies, then returned to the school to earn a master's degree at its School of Global Policy & Strategy (GPS) from 2009 to 2011. He studied community development and environmental policy — and learned he had a knack for leadership.
He became involved with the city's nascent startup ecosystem, and following his graduation from GPS, after working at UCSD, first as a climate change researcher and later producing events for its Extension division, and lecturing undergraduates at San Diego State University on sustainability, he was hired by UE (then Underground Elephant) as its first director of public affairs.
He spent more than two years in the role, which connected him with local organizations including the San Diego Regional Economic Development Corp., the Downtown San Diego Partnership — and Startup San Diego.
He also joined the board of directors for the San Diego Museum of Man and the Balboa Park Online Collaborative.
"I feel that I'm pulling from all of these random experiences in ways that will hopefully benefit this organization in the long term," Russell said. "That's the funny thing about life, and having an adventurous career."
He is kicking off his new role with a listening tour of sorts, talking with stakeholders and planning visits to a range of startup hubs in the region, including North San Diego County and Tijuana.
Russell said his overarching aim for the organization is to ensure it becomes a resource for anyone interested in entrepreneurism.
"I want to make the tools and insights of entrepreneurship, scalable solutions and startups accessible to everyone in the county," he said. "I didn't really know what an entrepreneur was until probably my mid 20s…not everybody is exposed to these opportunities and I kind of want to democratize these tools."