Sempra Subsidiary Agrees to $119.5M Legal Settlement
Wednesday, August 8, 2018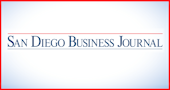 Sempra Energy subsidiary SoCalGas announced on Aug. 8 that it will settle certain legal claims against it stemming from the leak at the Aliso Canyon natural gas storage facility in late 2015 and early 2016.
SoCalGas agreed to pay $119.5 million in a legal settlement reached with the Los Angeles city and county governments, the state attorney general and the California Air Resources Board, to resolve all claims by the government against the company.
Under the agreement, SoCalGas will reimburse city, county and state governments for costs associated with their response to the leak; establish a program with the Air Resources Board to mitigate the gas emissions from the leak; and fund local environmental benefit projects to be administered by the government agencies.