Qualcomm Co-Founder Gifts $30M to UCSD
Sunday, November 19, 2017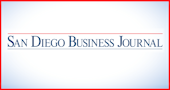 Qualcomm Inc. co-founder Franklin Antonio has made a $30 million gift to the University of California San Diego, the university announced on Nov. 17.
The bequest will go toward a new building for the university's Jacobs School of Engineering.
Franklin Antonio Hall is expected to open in the fall of 2021. Once complete, it is expected to house one-quarter of the engineering faculty and graduate students.
Antonio is one of seven people who co-founded Qualcomm in 1985. He remains with the company and currently holds the title of chief scientist.
He is a 1974 graduate of UC San Diego, where he received his bachelor's degree in applied physics and information science. Antonio originally worked for Linkabit, which like Qualcomm was founded by Irwin Jacobs and Andrew Viterbi.
UC San Diego's new Antonio Hall will have 200,000 square feet, containing a 250-seat auditorium, a high-bay laboratory, classrooms, faculty offices, meeting rooms and a café.
The building will also include 11 collaborative spaces. The Jacobs School's plan is to house professors from different engineering disciplines together, with the hope that the proximity will produce new ideas and novel solutions for problems.
UC San Diego said it wants its engineers to tackle the toughest problems in health, energy, autonomy and security.
The Jacobs School has been growing. During the last four years, it has hired more than 75 professors and increased the number of graduate students from 1,715 to 2,272.
Antonio's $30 million gift will go toward UC San Diego's $2 billion fundraising campaign.