SPIRITS: MILLENNIAL APPEAL, QUALITY AND LOCAL FANS ARE KEY
Distiller Sticks With a Craft Beer Game Plan
Originally published April 13, 2017 at 1:44 p.m., updated April 13, 2017 at 1:44 p.m.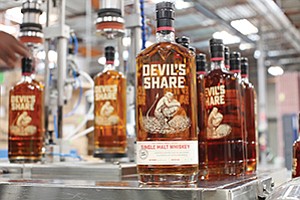 Spirited Growth
The American Craft Spirits Association reports that there are now nearly 1,400 active craft distillers in the U.S. — compared with just 204 in 2010. There are more than 100 in California and more than a dozen in San Diego County, serving up locally made gins, rums, vodkas and other alcoholic spirits.
U.S. retail sales grew nearly 28 percent between 2010 and 2015, hitting $2.4 billion. Three key trends are spurring national and local growth:
Changing laws — California, which leads the nation with 118 craft distillers as of August 2016, in recent years has removed Prohibition-era restrictions prohibiting distillers from selling bottled products on their premises, directly to consumers. State changes have also opened opportunities for distillers to operate tasting rooms and host private events, which had already been allowed for decades at wineries and beer breweries.
The youth factor — Millennials — those legal drinkers age 21 to 34 — don't have entrenched allegiances to the old-guard makers that have long dominated the spirits industry. Research firm Nielsen recently reported that millennials now account for nearly one-third of all U.S. spirits consumption, and a large percentage of that group won't "spend their money on mass-market alcoholic beverages."
Preference for locally made goods — Similar to the "foodie" movement driving changes in the restaurant scene, craft spirits are benefiting from consumers' need to know what's in their food and drinks, and where they came from. Locally produced items are deemed more friendly for sustainability, especially when served up in unique settings, cocktail recipes or packaging.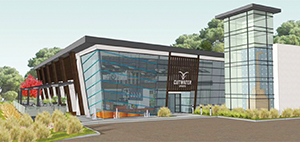 San Diego — Just eight months after founder Jack White and other key executives departed San Diego's Ballast Point Brewing & Spirits, their new venture, Cutwater Spirits, has already made its own mark in the burgeoning world of distilled craft alcoholic drinks...