Mamma Chia Expands Leadership Team
Wednesday, October 26, 2016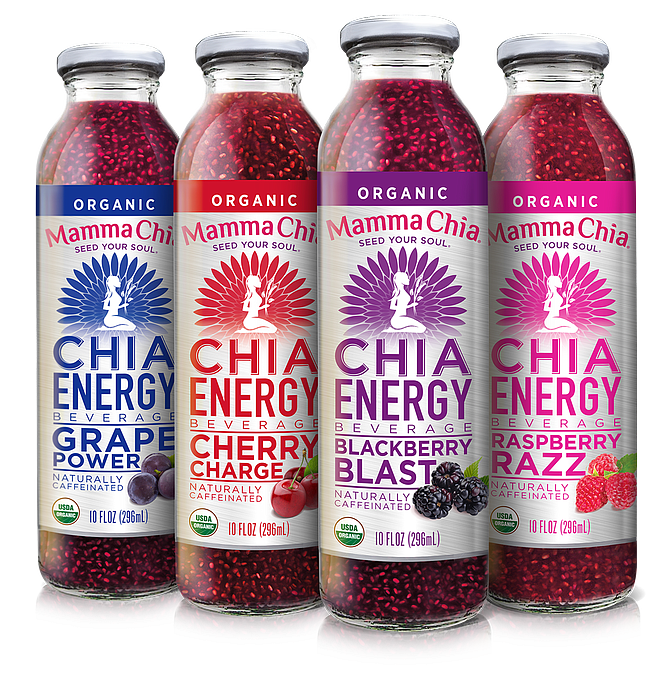 Local beverage maker Mamma Chia is filling out its senior leadership team with four new hires focused on sales, marketing and operations.
The Carlsbad-based company said the executive roles were needed to keep up with growth and expansion.
"Mamma Chia has experienced tremendous growth over the last few years including the addition of two new product lines — Chia & Greens Beverages and Chia Vitality Bars," Janie Hoffman, founder and CEO of Mamma Chia, said in a statement. "As a result of this growth, we've been looking for the right people to help continue to elevate our brand."
The company brought in Ken Vargha as executive vice president of sales and marketing; Lance Dermeik as vice president of operations; Steve Polzin as director of sales; and Brenda Quesada as director of research, development and technical services.
Vargha comes to Mamma Chia from Renew Life, a supplements company. His background spans nutraceuticals, cosmetics, health care and nonprofits. He's worked on popular brands including Rogaine, Pantene, and Emergen-C. Polzin worked with Vargha at Renew Life, where he increased sales and expanded distribution, according to Mamma Chia's news release.
Dermeik comes from The Hain Celestial Group, where he worked with contract manufacturers to support Hain's portfolio of natural and organic brands. Quesada also comess from Hain, where she worked as the R&D and project manager.
"Ken, Lance, Steve and Brenda are all as talented and experienced as they are passionate about spreading the Magic of Chia, and we're incredibly excited to have them on board," Hoffman said.