U.S. Air Force Awards GA-ASI Three-Year, $53.8 Million Contract
Monday, March 21, 2016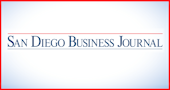 The U.S. Air Force awarded Poway-based General Atomics Aeronautical Systems Inc. a three-year, $53.8 million contract to give new capabilities to the Block 5 version of the MQ-9 unmanned aircraft, also known as the Reaper.
The Pentagon announcement from March 18 refers to the project as the MQ-9 Hybrid Release 1 integration and does not elaborate. The remotely piloted Reaper, also known as Predator B, is a larger version of the company's original Predator aircraft.
The deal is a sole-source acquisition and work will be done at GA-ASI in Poway.
The Air Force Life Cycle Management Center at Wright-Patterson Air Force Base in Ohio awarded the contract, which the Pentagon announced on March 18.