Bomb Threats Disrupt Ship Repair Operations
Sunday, February 21, 2016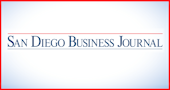 Schedules at BAE Systems San Diego Ship Repair and the nearby naval base at 32nd Street have been affected by hoax bomb threats in recent months, the U.S. Navy revealed Feb. 19. Navy warships spend months at the BAE shipyard as they undergo periodic repairs.
There have been 11 bomb threats on the waterfront since November.
The threats "resulted in work stoppage to maintenance and repair work being conducted on U.S. Navy ships," the public affairs office for local Navy bases said in a notice issued Feb. 19.
The Naval Criminal Investigative Service and BAE Systems have announced a $5,000 reward for information leading to the arrest of people responsible for making the threats.