NASSCO Has Record Year on Ship Delivery
Sunday, December 18, 2016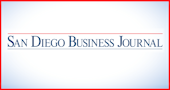 General Dynamics NASSCO said on Dec. 16 that it delivered a record six ships in 2016.
NASSCO, which is short for National Steel and Shipbuilding Co., also said that it processed more than 60,000 tons of steel during the year.
Shipyard officials were scheduled to christen a commercial petroleum tanker, the Liberty, Dec. 17, in Saturday morning ceremonies set to include outgoing President Fred Harris and Kevin Graney, his successor as president. The Liberty is scheduled for delivery in March to owner SEA-Vista LLC.
The Liberty is a 610-foot-long, 50,000 deadweight ton ECO-class tanker, which its owner can easily convert to liquid natural gas propulsion.
NASSCO told state officials that it might eliminate up to 715 jobs by early January. The yard anticipates more work, but not high volumes of work in the near term.
The Barrio Logan yard will begin construction on the first of two Kanaloa-class container and cargo ships for Matson Navigation Co. Inc. (NYSE: MATX) in 2018 under a $511 million contract.
The business won a major deal to build six fleet replenishment oilers for the U.S. Navy for up to $3.16 billion. The John Lewis-class oilers are still in the design phase and the shipyard is not scheduled to deliver the first until 2020. The Navy might order more than the initial six.
Shares of NASSCO parent General Dynamics trade on the New York Stock Exchange under the symbol GD