Sequenom Partners With Perinatal Quality Foundation
Wednesday, September 2, 2015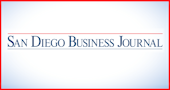 San Diego's Sequenom Inc. announced that it will partner with the Perinatal Quality Foundation to spread education about prenatal testing.
The partnership will support the creation of a standardized education and credentialing process ― called the Genetic Education Module ― for health care personnel that will provide pre- and post-testing information
"This critical partnership will greatly assist us in achieving our vision of providing each pregnant woman in the U.S. with access to knowledgeable personnel and educational resources to enable her to choose the most appropriate prenatal testing decisions for management of her pregnancy," said Dr. Mary Norton, president of the Perinatal Quality Foundation.
The prenatal genetic testing industry has seen significant advancements, including the availability of cell-free DNA analysis for noninvasive prenatal testing, expanded carrier screening and the introduction of chromosomal microarray analysis.
The Genetic Education Module will seek to develop and disseminate information to advance the understanding and appropriate clinical use of these new technologies through the development of objective, evidence-based educational tools and resources that aim to help a woman make genetic testing decisions that are consistent with her own preferences and values.
Sequenom, a molecular diagnostics firm, offers a wide variety of noninvasive prenatal testing services, including the MarterniT21 Plus test, which can predict chromosomal abnormalities that indicate disorders like Down syndrome.
The Genetic Educational Module is expected to launch in early 2016.