Navy Awards Northrop Grumman $25.8 Million Contract
Monday, February 23, 2015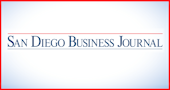 The U.S. Navy said on Feb. 23 that it awarded Northrop Grumman Corp. a $25.8 million contract for software work, specifically engineering sustainment and integrated logistics services in support of its MQ-8 Fire Scout helicopter software.
Work will be done in San Diego, home to the Fire Scout and other Northrop Grumman (NYSE: NOC) unmanned aircraft programs, and will last through the end of the year.
There are two variations of the Fire Scout. Northrop Grumman builds them using Schweitzer and Bell helicopter airframes as starting points.
The deal announced on Feb. 23 covers operational, vendor, maintenance-related and laboratory support software. Services to be provided include analysis of engineering change proposals, development of plans of action and milestones, laboratory facility studies and analysis, software technology insertion, configuration management and quality assurance, development, review and update of specifications and technical documentation.
The Naval Air Systems Command at Patuxent River, Md. awarded the deal, and the contract was not competitively procured.