North County Health Services Completes Expansion of Oceanside Campus
Thursday, February 12, 2015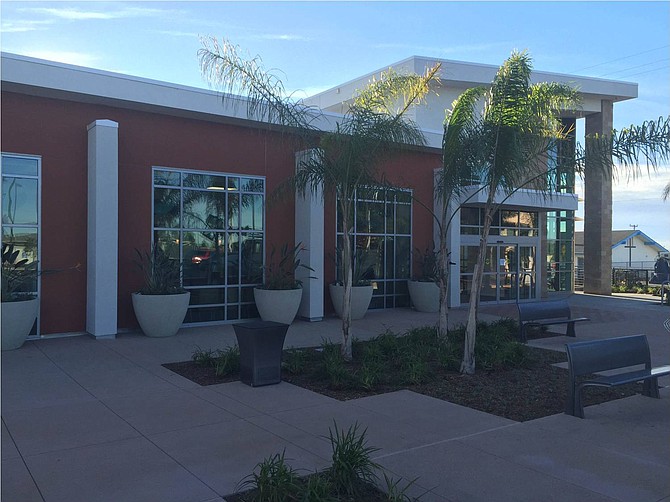 North County Health Services announced Thursday the completion of a $5 million overhaul of its Mission Mesa campus in Oceanside. The project, which broke ground in December of 2013, quadrupled the size of the community clinic.
NCHS, a San Marcos-based network of clinics, used a federal grant to expand its pediatrics building from a 3,000-square-foot, six-exam room clinic to a 12,600-square-foot, 18-exam room building.
The new facility features a procedure room, two health education rooms, a lactation consultation room, a financial consultation room and a group visit room.
In addition to the new pediatrics building, the same property is also home to the Women's Health unit of NCHS as well as Women, Infants and Children (WIC) services. If needed, transportation services are also available to patients who need help getting to their appointment.
The expansion was part of the clinics' efforts to prepare for the implementation of health care reform with "a strategic plan to help support the increase in patients due to the Affordable Care Act," said Irma Cota, president and CEO of NCHS.
NCHS is a private not-for-profit organization that serves more than 60,000 patients each year at its 10 community health centers in Carlsbad, Encinitas, Oceanside, San Marcos and Ramona, as well as through two mobile clinics. Its main patient base consists of people who are underinsured or uninsured; more than 95 percent are low-income families who earn less than 200 percent of the federal poverty level.
NCHS provides health care services ranging from dental care to radiology to disease prevention management programs. The Oceanside clinic serves about 5,000 patients per year, focusing on women's health and pediatric care.
The new NCHS Mission Mesa Pediatrics health center will officially open on Feb. 16.