Sorrento Therapeutics Subsidiary Acquires Immunotherapy Programs, Technology
Monday, August 10, 2015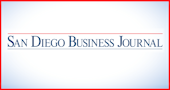 A wholly owned subsidiary of Sorrento Therapeutics Inc. has acquired multiple preclinical and clinical stage chimeric antigen receptor immunotherapy programs as well as underlying CAR-T technology.
The subsidiary, TNK Therapeutics Inc., acquired the programs and technology through the purchase of two privately held biotechnology companies.
The CAR-T programs focus on targeting solid tumors and infectious diseases.
Sorrento recently sold the rights to its proposed cancer treatment Cynviloq, as well as the wholly owned subsidiary that was developing the drug, to Illinois-based NantPharma for up to $1.3 billion.
Shortly after the sale, the company announced the launch of a new subsidiary named TNK Therapeutics.
The new subsidiary will focus on developing CAR-T immunotherapies derived from a collaboration between Sorrento and California biotech Conkwest. Under an $11 million deal signed in December, Conkwest agreed to combine its cell therapy, Neukoplast, with Sorrento's proprietary antibodies, creating targeted cancer treatments that target tumors, the partners said.