WD-40 Co. Reports Record Q1 Sales of $95.5M
Sunday, January 12, 2014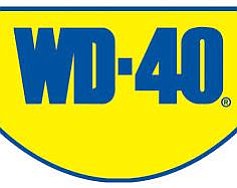 WD-40 Co., the maker of lubricants and other household products, reported 2014 fiscal year first quarter sales of $95.5 million, a new record and up about $200,000 from the prior year's first quarter. Net income for the quarter ended Nov. 30, 2013 was $11.5 million, up 5 percent.
The company's diluted earnings per share were 74 cents in the quarter, compared with 69 cents in the prior year's first quarter.
CEO Garry Ridge said he was pleased with the results. "While we only had a small increase in sales across the globe due to the timing of promotional activities, the first quarter was the largest sales quarter in our history," he said.
WD-40 said it expects fiscal 2014 net sales of $383 million to $398 million, and net income of $40.5 million to $42.8 million. Diluted earnings per share were forecast to come in at $2.65 to $2.80 based on an estimated 15.2 million weighted average shares outstanding.
Last month, WD-40 declared 10 percent increase in the regular quarterly cash dividend, from 31 cents to 34 cents per share. The dividend is payable on Jan. 31, 2014 to shareholders of record on Jan. 6.