Sequenom Inc. Enters Licensing Agreement with Laboratoire Cerba
Friday, May 31, 2013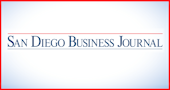 San Diego genetic analysis company Sequenom Inc. has announced that it has entered into technology licensing and marketing agreements with French testing service Laboratoire Cerba for its prenatal diagnostics product.
The product, called the MaterniT21 PLUS fetal genetics diagnostic test, detects Down Syndrome and other chromosomal abnormalities in fetuses.
Under the agreement, Sequenom will license its fetal DNA testing technology to Laboratoire Cerba, which will in turn market the product in France, Luxembourg, Belgium, Lebanon, Morocco, Algeria, Tunisa, Libya, Senegal, Ivory Coast and Cameroun. The contract is active through 2018.
"This new relationship with Laboratoire Cerba, one of the leading diagnostics service providers in Europe, will enable us to leverage Laboratoire Cerba's strong network of facilities to provide health care providers and their patients with access to our innovative noninvasive prenatal testing technology," Sequenom president and COO William Welch said in a statement.
The company ramped up production of its MaterniT21 PLUS fetal genetics diagnostic tests — it performed 33,000 tests in the fourth quarter of 2012 compared to 8,000 in the prior year period, it said in its March earnings report.
— SDBJ Staff Report