BIOTECH: TESTS PROVIDE EARLY DIAGNOSIS FOR EXPECTANT MOTHERS
Sequenom Marks 1-Year Launch of Blood Test to Detect Fetal Abnormalities
Monday, October 22, 2012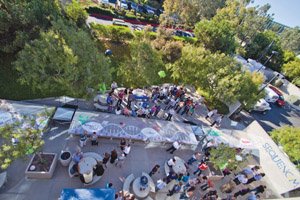 SEQUENOM INC.
CEO: Harry Hixson.
Revenue: $55.9 million in 2011; $47.5 million total revenues in 2010.
Net income or loss: Net loss of $74.2 million in 2011; Net loss of $120.8 million in 2010.
No. of local employees: 400+.
Headquarters: Torrey Pines.
Year founded: 1994.
Stock symbol and exchange: NASDAQ: SQNM.
Company description: Sequenom Inc. is a life sciences company committed to improving health care through revolutionary genetic analysis solutions.
Key factors for success: Increased field sales force; publication of MaterniT21 PLUS T18/13 clinical study results; complete AMD progression study; increase throughput and reduce COGS for the MaterniT21 PLUS LDT; complete build-out of North Carolina laboratory facility.
San Diego-based Sequenom Inc...