HEALTH CARE: BOTH ARE PART OF FIRM'S NEW MOLECULAR PRODUCT LINE
Quidel Corp. Gains FDA Clearance for 2 Diagnostic Tests
Monday, January 9, 2012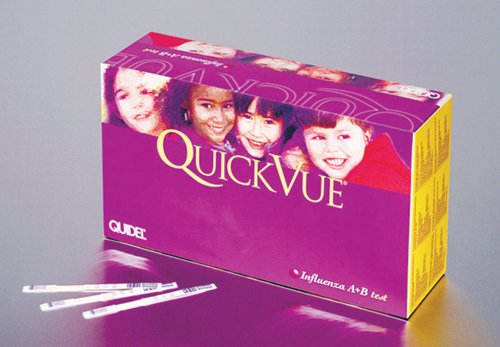 QUIDEL CORP.
President and CEO: Douglas Bryant.
Revenue: $113.3 million in 2010; $164.3 million in 2009.
Net loss: Net loss of $11.3 million for 2010; Net income of $32.9 million in 2009.
No. of local employees: 273.
Headquarters: Sorrento Valley.
Year founded: 1979.
Stock symbol and exchange: QDEL on Nasdaq.
Company description: A maker of pregnancy tests and other diagnostic health care products, many of which are sold under the QuickVue brand. Its tests are made primarily for use by medical professionals in doctor's offices, hospitals, labs and clinics.
Key factors for success: The company has leading market share for its influenza diagnosis products and has built a large presence in tests for other respiratory conditions.
San Diego-based Quidel Corp...