MEI Strikes Deal for Singapore Firm's Cancer Therapy
Friday, August 10, 2012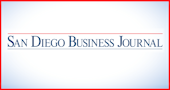 MEI Pharma Inc. is moving forward with plans to purchase exclusive worldwide rights to S*BIO Pte. Ltd.'s investigational therapy, Pracinostat, an oral histone deacetylase (HDAC) inhibitor with potential to be best-in-class.
MEI Pharma is a San Diego oncology company focused on the clinical development of novel therapies for the treatment of cancer. Its two lead drug candidates, ME-143 and ME-344, are both being developed for the treatment of solid cancer tumors.
In exchange for Pracinostat, MEI Pharma intends to issue $500,000 of common stock to SBIO, a Singapore-based biotechnology company focused on the research and clinical development of novel targeted small molecule drugs for the treatment of cancer. The agreement between MEI and SBIO includes potential success-based clinical, regulatory and sales milestone payments of up to $75.2 million as well as 2 percent contingent earn-out payments based on net sales.
Pete De Spain, senior director of investor relations and corporate communications for MEI Pharma, said Pracinostat has shown encouraging phase 2 clinical results for treating hematologic disorders such as myeloid leukemia and myelofibrosis. Two HDAC inhibitors on the market are already approved for treating the hematologic disorders cutaneous T-cell lymphoma and peripheral T-cell lymphoma but De Spain said MEI Pharma believes Pracinostat has the potential to be a best-in-class compound.
"One of the reasons we're so excited about this is it gives us access to potential hematologic markets in addition to solid tumor indications we're addressing," De Spain said.
ME-344 is being investigated in a phase 1 trial and ME-143 is advancing to a phase 2 trial where it is expected to be used in combination with standard of care chemotherapy. On a recent conference call to investors, the company announced ME-143 will be tested for treating triple negative breast cancer, a specific type of breast cancer with a high unmet medical need.
"The acquisition of Pracinostat broadens our potential addressable market in oncology with applications in both hematologic disorders and solid tumors," said MEI Pharma President and CEO Daniel P. Gold in a statement. "We believe that the addition of this targeted small molecule to our existing portfolio of novel isoflavone-based drug candidates, ME-143 and ME-344, will significantly enhance shareholder value."