HEALTH CARE: FIRM'S INJECTABLE ACETAMINOPHEN AIDS POSTOPERATIVE PATIENTS
Cadence Makes Big Addition to Pain-Relief Arsenal
Monday, January 31, 2011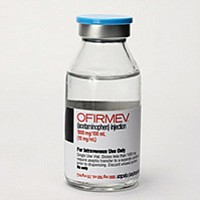 CADENCE PHARMACEUTICALS INC.
CEO: Ted Schroeder.
Revenue: Not disclosed.
Net loss: $45.4 million in 2009; $57.1 million in 2008.
No. of local employees: 247.
Headquarters: Carmel Valley.
Year founded: 2004.
Stock symbol and exchange: CADX on the Nasdaq.
Company description: Biotech focused on in-licensing, developing and commercializing proprietary therapeutics principally for use in a hospital setting.
Befitting the company's name, San Diego-based Cadence Pharmaceuticals Inc...