Kelly Quigley
Reporter
Recent Stories
LAW: Proliferation of Lawsuits Emphasizes Scope of the Problem
A tidal wave of new lawsuits claiming retaliation against so-called whistleblowers has been hitting business owners in recent years.
LIFE SCIENCES: New Financing Approach Is Gaining Attention
Publicly held biotechnology companies are increasingly going the ATM route to raise capital, said Todd Wyche, co-founder and managing director of New York-based investment firm Brinson Patrick Securities Corp., which has an office in La Jolla.
BIOTECH: Local Enzyme Maker Inks Deal That Sends Stock Soaring
Verenium Corp., a San Diego-based industrial biotechnology company, has closed on a $37 million sale of its oilseed processing business and other assets to the food and beverage unit of Royal DSM N.V., a multinational science company with headquarters in the Netherlands.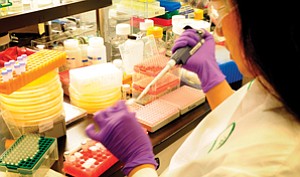 BIOTECH: Company Uses Electricity to Deliver Drug That Helps Kill Tumors
San Diego-based OncoSec Medical Inc. is making headway on a unique approach to treat the highly aggressive form of skin cancer known as Merkel cell carcinoma, said CEO Punit Dhillon.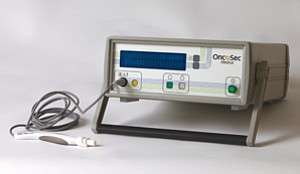 HEALTH CARE: Jacobs Medical Center: From 'Bench-to-Bedside'
Sleek architectural renderings of UC San Diego Health System's future medical center in La Jolla are what first caught the attention of Irwin Jacobs more than two years ago.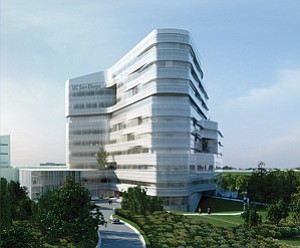 San Diego-based gene sequencing giant Illumina Inc. on April 2 rejected Roche Holding AG's revised takeover bid, which values the company at about $6.7 billion.
San Diego-based Sapphire Energy Inc., which is using algae to produce "green crude" oil that can be used for fuel, has raised $144 million in Series C investment financing.
Shares of Amylin Pharmaceuticals Inc. jumped March 28 in the wake of a news report that the diabetes-focused pharmaceutical company had rejected a $3.5 billion unsolicited takeover offer from Bristol-Myers Squibb Co. earlier this year.
OncoSec Medical Inc., a San Diego-based biopharmaceutical company that's developing therapies to treat solid tumor cancers, expects to raise $7.75 million in gross proceeds through a public stock offering.
Medicine: Problems in Medication Monitoring Said to Be Widespread
It's like the Wild, Wild West in the pain-medication monitoring industry, say leaders at San Diego-based Millennium Laboratories Inc.