Brad Sondak
Managing Editor
Recent Stories
LAW: Proliferation of Lawsuits Emphasizes Scope of the Problem
A tidal wave of new lawsuits claiming retaliation against so-called whistleblowers has been hitting business owners in recent years.
TECH: Real-Time Streaming Is Tool to Build A Community of Users
With Facebook about to turn the big 1-0, and the extra-short videos of Instagram and Vine becoming business as usual, technophiles may wonder what's next in social networking?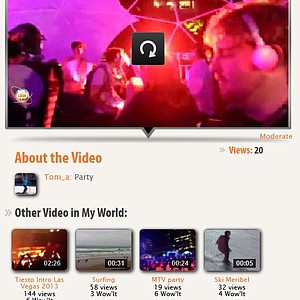 TECH: Mirasol Display's Energy-Use and Lighting Well-Suited for the Device
A photo of a wristwatch with a 1.5-inch Mirasol display has technology bloggers abuzz. Mirasol is part of Qualcomm Inc. And those bloggers are speculating that Qualcomm is working on a smart watch.
Like ants on a picnic blanket, legal troubles are creating an unpleasant diversion in a year of moneymaking at Qualcomm Inc.
By San Diego Business Journal
January 29, 2007
The Sycuan Band of the Kumeyaay Nation has donated $5.47 million to San Diego State University to establish a center devoted to the study of American Indian gaming.
By San Diego Business Journal
July 25, 2005
Corporations know that men ages 25 to 54 are big sports fans and advertising on sporting events is a great way to reach that key demographic. But how much value is it for businesses to attach their name to a stadium or tournament?
By San Diego Business Journal
February 28, 2005
The San Diego International Sports Council was formed to attract a National Football League team. Now, the council is trying to help keep the NFL team it attracted some 45 years ago by getting a new football stadium in San Diego.
By San Diego Business Journal
October 11, 2004