Photo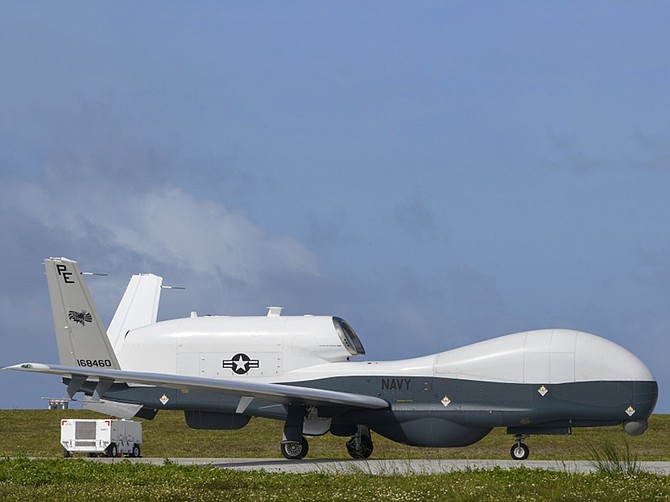 Photo courtesy of U.S. Navy.
A U.S. Navy Triton unmanned aircraft taxis at Andersen Air Force Base in Guam in an image from April. Builder Northrop Grumman says it may have to temporarily close the Triton production line if the 2021 Pentagon budget proposal is not amended.
Stories this photo appears in:
DEFENSE: U.S. Navy Calls the High-Altitude Unmanned Surveillance Aircraft 'Invaluable'
Northrop Grumman Corp. (NYSE: NOC) lifted the curtain on its high-altitude Triton unmanned aircraft program recently and offered a glimpse into several worlds.