Photo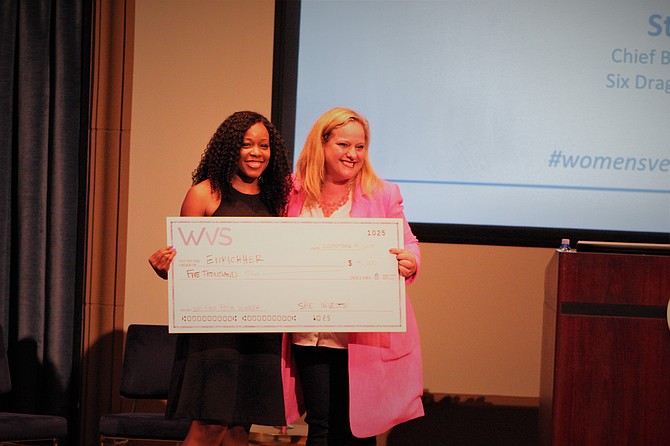 Local angel investor and Women's Venture Summit founder Silvia Mah hands the check to EnrichHer CEO Roshawnna Novellus. Photo by Elise Reuter.
Stories this photo appears in:
startups: Fintech Takes First; Others Include Healing, Sustainability and Travel
Nine female-led startups vied for the chance to win $5,000 at the Women's Venture Summit Sept. 14.