Photo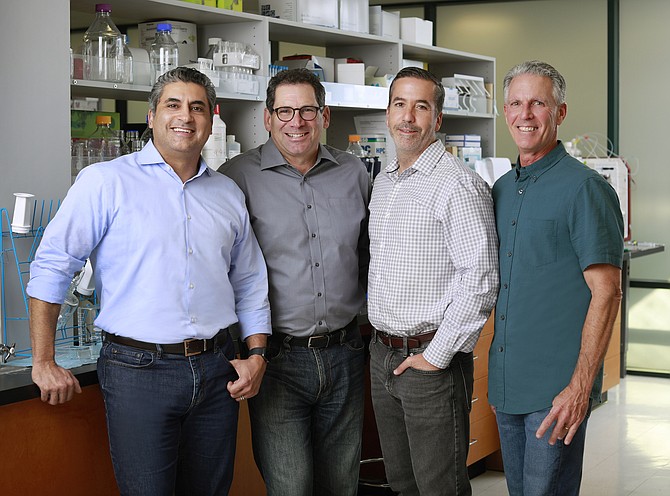 From left to right: Sergio Duron, chief scientific officer of Calporta; Jay Lichter, managing director of Avalon Ventures; Tighe Reardon, chief financial officer of Calporta; and Sanford Madigan, CEO of Calporta. Photo courtesy of Calporta Therapeutics Inc.
Stories this photo appears in:
Calporta Had Been Seeking a Buyer or Financial Backing
In 2017, Merck & Co. cut short a late-stage clinical trial of an Alzheimer's drug because it wasn't helping patients.