Photo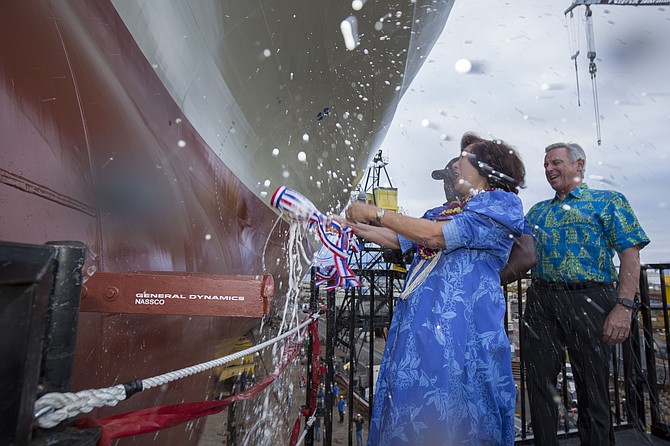 Constance Lau, a member of the Matson shipping company's board of directors, breaks a bottle over the bow of Matson's new ship to officially name it Lurline. Looking on is Matson CEO Matthew Cox. Since Matson is a Hawaiian company, both wear Hawaiian print clothing. Photo courtesy of General Dynamics NASSCO.
Stories this photo appears in:
SHIPPING: First Ship of Two Is Part of $511M Contract With Matson
General Dynamics NASSCO launched a newly built commercial container ship June 15 with much fanfare.